Meet the Regulators at Air Quality & Emissions event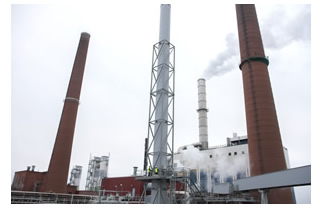 The Air Quality and Emissions event AQE 2017 (Telford 24th-25th May) will provide an opportunity to meet the UK's regulators, with representatives in attendance from the Environment Agency, Natural Resources Wales, the Scottish Environment Protection Agency and the Environmental Protection Agency of Ireland. "The Regulators' Stand will be located in the Exhibition Hall close to the Demonstration Area," says AQE organiser David Hellyer. Participation by the regulators is vitally important because it provides visitors with direct access to the organisations responsible for developing and implementing emissions monitoring regulations and air quality strategy.
"In the aftermath of the ClientEarth court case, air quality is clearly a hot political topic and AQE 2017 will provide an ideal opportunity to engage with leading stakeholders in the lead up to the General Election."
Registration for AQE 2017 is now open with free entry to the Exhibition and Workshops, and a small charge for attending the conferences. However, David says: "With 3 conferences, over 30 workshops and a large international exhibition, AQE 2017 attendees will have to plan their time carefully if they are to make the most of everything on offer!"