The Air Quality and Emissions Show (November 21st & 22nd - 2018)
AQE 2018, The 10th in the series of Air Quality & Emissions Events will focus on industrial air emissions and stack monitoring of (Part A) processes regulated by the Regulators of the United Kingdom and Northern Ireland, ambient air quality monitoring, the emissions to air of Part A2 and Part B processes controlled by local authorities and SEPA, MCERTS standards and all aspects of air quality monitoring, protection and treatment.
Click here to register for AQESHOW 2018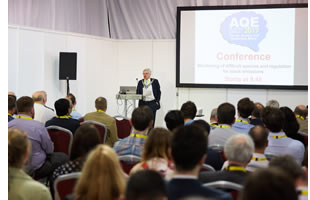 Event organiser Marcus Pattison states "The need to produce accurate, reliable monitoring data is the same whatever the industrial process," he says. "Furthermore, the technologies are invariably the same and the people responsible for emissions are often also responsible for all aspects of environmental monitoring, including Workplace Monitoring, Ambient Air Monitoring, Leak Detection, Odour Monitoring and Treatment, Fugitive Emissions, Fence line Monitoring, Continuous Emissions Monitoring, Air Treatment etc. It therefore makes sense for all of this to be brought together under one umbrella at the AQE SHOW." The Medium Combustion Plant Directive (MPCD) comes into force on 20th December 2018. This new regulation will affect over 30,000 plants in the UK and around 143,000 in the EU. AQE will address the monitoring requirements needed to address the new MCPD regulation.
Subjects featured and discussed at AQE will include: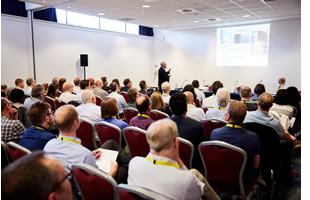 Ambient Monitoring, CEMS, Dioxin Monitoring, Mercury and Metal analysis, MCERTS, Regulation, Medium Combustion Plant Directive, Bio Aerosols, Calibration, Air Treatment, Discontinuous Monitoring, Gas Analysis, Odour Monitoring & Treatment, Data Acquisition, Workplace Monitoring, Fence Line Monitoring, Manual Stack Monitoring, Abatement Technologies, Fugitive Emissions, and Operator Monitoring Assessment.
In 2018 the AQE show will now run alongside WWEM (The 8th International Conference and exhibition on Water, Wastewater and Environmental Monitoring). Visitors to AQE and WWEM will be able enter both these complementary events free of charge and will now benefit from attending two shows at one time under one roof showing a full range of products and services for air and water monitoring. Visitors to both shows will be Environmental managers, Process Operators, Local Authorities, Regulators , Consultancies and Scientists from across all industries.
Exhibition Venue Address
Exhibition Venue : Telford International Centre
Telford, Shropshire, TF3 4JH,England
Exhibition Opening Hours
9.00am - 5.00pm Wednesday 21st of November 2018
9.00am - 4.30pm Thursday 22nd of November 2018