Water, Wastewater and Environmental Monitoring
WWEM Water Conference and Water Exhibition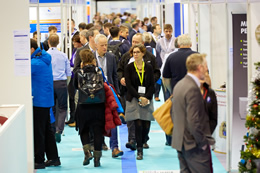 WWEM 2020, The 9th in the Series of International Water and Wastewater Monitoring events is focused for companies and individuals who are involved with water, wastewater and environmental monitoring. The WWEM Water conferences are run by our industry partners including SWIG (Sensors for water Interest Group), WIPAC (Water Industry Process Automation & Control), The Pump Centre, BMSS and The Swan forum . Running alongside the water conferences is a large focused water exhibition of over 150 companies who provide instruments, equipment and services to monitor, test and analyse water and wastewater plus over 80 free technical workshop sessions on applications and case studies.
November 2020 will be the ninth time this dedicated biennial Water exhibition will be held. Visitors to WWEM will be able to source the latest products covering laboratory analysis, process monitoring, field testing as well as finding information on working in hazardous areas and Gas detection.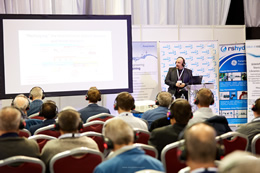 In 2020 WWEM will again run side by side AQE 2020 (The 11th International Conference and Exhibition on Air Quality and Emissions Monitoring). Visitors to WWEM and AQE will be able enter both these complementary events free of charge and will now benefit from attending two industry shows at one time under one roof showing a full range of products and services for Environmental monitoring. Visitors to both shows will be Environmental managers, Process Operators, Local Authorities, Regulators , Consultancies and Scientists from across all industries. Please view our visitor testimonials and exhibitor testimonials to see how valuable past attendees have found the WWEM events.
Why should you visit WWEM?
Meet with over 150 leading equipment and service suppliers all under one roof
Attend over 80 seminars to learn about all aspects of water monitoring
It's free to visit, with free parking and free lunches for all pre-registered visitors
Attend free training sessions
Attend industry focused water conferences with talks from leading industry experts to gain valuable knowledge on current legislation,regulation backed up by real life case studies
Free entry the to The Air Quality and Emissions exhibition
Exhibition Venue Address
Exhibition Venue : Telford International Centre
Telford, Shropshire, TF3 4JH,England
Exhibition Hours
9.00am - 5.00pm Wednesday 11th of November 2020
9.00am - 4.30pm Thursday 12th of November 2020