SWIG Sensing the Water Environment Scientific Poster Competition 2021
* Poster Competition Deadline: 5th March 2021
EARLY CAREER INNOVATION POSTER PRIZE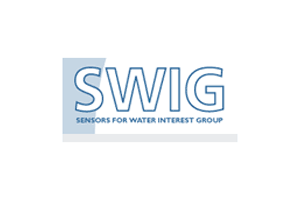 SWIG invites students and employees in the field of water sensors to design a poster summarising their research or development work. This is an opportunity for researchers and new staff within the water and environmental sectors to showcase their scientific talents and innovative thinking.
The SWIG Early Career Poster Prize is intended to raise awareness of technological development and novel applications related to water measurements and thereby promote innovation in sensor research and commercial application. The competition is open to all 'early career researchers' to include students either in full time education or within the first 4 years of employment within their area of expertise.
Posters should be submitted as high resolution pdf files,in A1 portrait size and format, and related to the topic of sensing the water environment. The subject may be a practical application, experimental research or development but must be based on original research. Posters should contain a short abstract (max 150 words) which provides a summary of the work.
The authors of all posters passing to the final judging phase will have their posters printed and displayed at the WWEM exhibition on 12th & 13th of October 2022 and the top 3 will be required to give a short presentation on their work on 12th of October, as part of the conference programme. The winner will be judged on the poster and presentation and the winner announced at the WWEM Gala Dinner.
Poster printing and Gala Dinner attendance for the top 3 candidates will be funded by WWEM and travel expenses (within the UK mainland) for the top 3 candidates will be funded by SWIG.
Judging Criteria
Is the work of professional relevance?
Does the work demonstrate scientific rigour?
Is the poster well presented (in terms of clarity,layout and readability)?
Is the abstract a clear summary of the research?
Is good use made of diagrams, photographs and illustrations?
Does the work show evidence of originality?
Was the project / work successful or worthwhile?
Conditions
The value of the first prize is £1,200 and will be awarded to the author of the winning poster. The 2nd prize is £500 and the 3rd prize is £200. The closing date for the submission is Friday 5th March 2021. Posters should be related to the topic of sensing the water environment and may be experimental or theoretical in nature. The poster should be the work of one person. Academic supervisors or work colleagues may be named but should not be the primary author. The poster should be submitted as a high resolution pdf. Research is to be interpreted broadly but must include some original work. The competition will be judged by a panel made up from the Directors of SWIG. The Panel's decision will be final. SWIG reserve the right to cancel the competition. The prize winner shall agree to their poster being published on the SWIG website. Shortlisted entrants shall agree to their posters being used by SWIG for promotion of the next ECR Competition in 2021.