THE 2021 VIRTUAL EVENT
Building on the successes of over 18 years of running live physical events we are pleased to launch the virtual online editions of WWEM and AQE where suppliers will meet buyers and end-users.
These virtual events will be the ideal opportunity for suppliers to meet and network with customers new and old. As a bonus, using our extensive media platforms exhibitors will also be able to interact with International prospects and users who don't normally attend these live events.
Our digital platform will enable exhibitors to showcase their latest product or service using videos, match making, email and e-learning.
Attendees will be offered free access to all conference and technical presentations, exhibitors will be able to see and contact all attendees and arrange virtual meetings, video calls and more.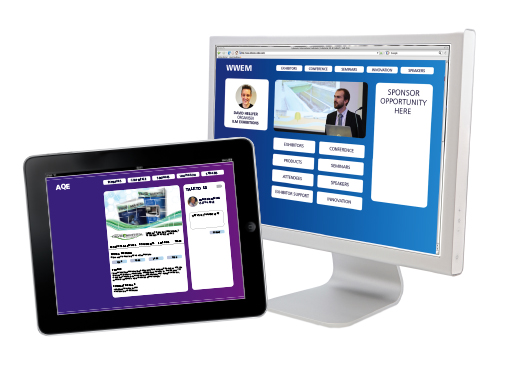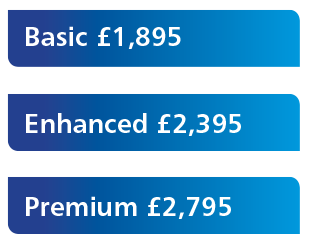 All prices are exclusive of VAT which will be
charged where applicable
VIRTUAL EVENT
BASIC
ENHANCED
PREMIUM
Virtual Stand
Outbound Meeting Requests
Inbound Meeting Requests
Product Marketplace
Featured Sponsor
Video on Virtual Stand
Banner Advert on Virtual Stand
PRE AND POST EVENT
Press Release in the Pre Event E-Newsletter
Banner in the Pre Event E-Newsletter
Listing on the Event Website
Official Preview Listing
Branding in the Post Event E-Newsletter
Press Release in the Post Event E-Newsletter
SPONSORSHIP OPPORTUNITIES ARE ALSO AVAILABLE
THE 2022 LIVE EVENT
In October 2022, we will return to a live event in a hybrid format.
The virtual platform will continue alongside the physical meeting, giving exhibitors and visitors even more opportunities to network together.
Suppliers will be able to use the platform to connect with physical attendees, arrange meetings and video calls with the virtual attendees.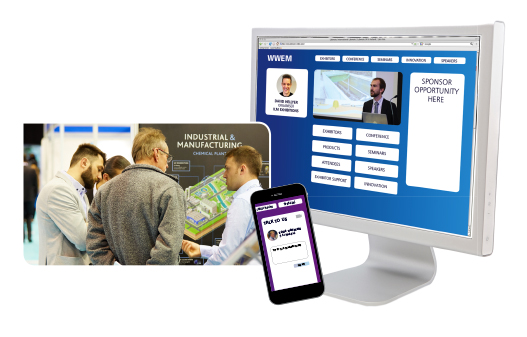 Stand Packages for 2022 include:
3x3m Shell scheme
Basic Virtual stand
Carpet
Name Board
Entry into the event catalogue
Online company profile
Press release support in International Environmental Technology Show Preview
All prices are exclusive of VAT which will be
charged where applicable
2022 ENHANCEMENTS
Upgrade your Basic 2022 virtual stand to the enhanced stand - £450
Upgrade your Basic 2022 virtual stand to the Premium virtual stand - £900
Logo and enhanced listing in the printed event catalogue - £295
Event E-newsletter press release - £175 per insertion
Event E-newsletter banner - £295 per insertion
ENHANCED PACKAGE - £975
Enhanced virtual stand
1 x ½ A4 page advert in the printed event catalogue
Logo and enhanced listing in the printed event catalogue
1 x pre event e-newsletter press release
PREMIUM PACKAGE - £1,795
Premium virtual stand
1 x A4 page advert in the printed event catalogue
Logo and enhanced listing in the printed event catalogue
2 x pre event e-newsletter press releases
2 x pre event e-newsletter banner
REQUEST OUR EXHIBITORS & SPONSORS PACK
Supporting Trade Associations