Enviro Technology Services - Specialists in Air Quality Monitoring...and so much more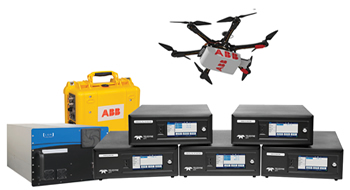 At the Air Quality and Emissions Show (AQE) Virtual Event on the 13th and 14th of October, we are excited to launch a brand-new range of CEMS and ambient analysers from the world leading analyser manufacture, Teledyne-API. The new N-Series builds upon, and takes over from the T-Series, which have enjoyed sales of tens of thousands of units over the last decade and can be found on every continent.
N-Series instruments combine sophisticated CAN BUS technology with maintenance friendly design, guaranteeing simple operation and integration. Using the latest electronics and the powerful, innovative NumaView on-board software, N-Series analysers are both 'future-proof' and packed with user benefits.
And with the IPPC recently issuing the Code Red warning re: climate change, we are also showcasing some of our wide range of Greenhouse Gas Analysers from ABB Los Gatos Research for the measurement of CH4, CO2 and N2O.
We look forward to you popping by our virtual booth!