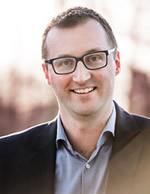 Koen Sandra received a PhD degree in Biochemistry from the Ghent University, Belgium in 2005. After his PhD, he joined Pronota, a molecular diagnostics company where he was active in developing analytical platforms for disease biomarker discovery and in setting up external collaborations. In 2008, he joined the Research Institute for Chromatography (RIC), a company that provides chromatographic and mass spectrometric support to the chemical, life sciences and pharmaceutical industries, where he currently holds the position of Scientific Director. He is furthermore co-founder and co-owner of anaRIC biologics, a company that offers a complete range of analytical solutions for characterization, quality control, release and stability testing of biological drugs and of Metablys, an institute performing metabolomics and lipidomics research. As a non-academic scientist, Koen Sandra is author of over 40 highly cited scientific papers and has presented his work at numerous conferences as an invited speaker.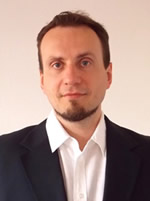 Dr Szabolcs Fekete holds a PhD degree in analytical chemistry from the Technical University of Budapest, Hungary. He worked at the Chemical Works of Gedeon Richter Plc at the analytical R&D department for 10 years. Since 2011, he is working as scientific collaborator at the University of Geneva in Switzerland. He contributed ~100 journal articles, authored book chapters and edited handbooks. His main interests include liquid chromatography (RP, IEX, SEC, HIC, SFC, HILIC), column technology, method development, pharmaceutical and protein analysis and mass transfer processes.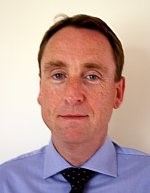 Tony Taylor is the technical director of Crawford Scientific and CHROMacademy. He comes from a pharmaceutical background and has many years research and development experience in small molecule analysis using HPLC, GC, and hyphenated MS techniques. He has worked with many clients to develop and optimize separations designed to characterise the Critical Quality Attributes of Biopharmaceutical Therapies. He has published hundreds of articles in LCGC magazine and other business publications as well as several book chapters on HPLC, GC and GC-MS.