General Information
PEFTEC is taking place at the Ahoy in Rotterdam, The Netherlands in Hall's 2 & 4
Rotterdam Ahoy
Ahoyweg 10
3084 BA
Rotterdam
Opening times are:
Tuesday 7th June – Exhibitor access and build up from 12pm– 8pm
Wednesday 8th June: 9:00AM CET - 5.00PM CEST
Thursday 9th June: 9:00AM CET - 4.30PM CEST
Exhibitor parking
Exhibitor parking is free on the 7th for Build up and unloading. You can pre book parking for the show days using the below links –
Parking for 8th June
Parking for 9th June
Onsite Contractor
The onsite contractor is Alter Expo and you will receive log in details to order power, lighting, furniture and other onsite items. You can access the Alter Expo order pages here

Please note that for orders placed after the 6th of May there is a 25% surcharge.
The webshop will go offline on the 3rd of June and a futther 15% chare will apply to orders after this date.
The deadline for printed materials is the 13th of May.
Digital profile for the website and catalogue entry
We are using the Swapcard platform to power both your virtual profile and hybrid stand as well as the printed catalogue entry. You will receive a separate log in for this.
The information for the printed catalogue will also be collated from here, The deadline for catalogue entries is the 29th of April.
Exhibitor Badge Registration
To register additional staff for PEFTEC, please complete the following registration form (link).
https://avolio.swapcard.com/PEFTEC2022/registrations/StartExhibitors
Freight
Freight cannot be accepted at the venue until the build up day on the 7th of June from 9.30am. For freight arriving before this date, you will need to use EFM who are the logistics supplier for the event. EFM can also provide a full shipping service from your door to the venue.
You can download the freight order form here.
Find out more here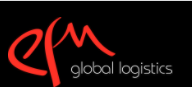 Stand Catering
Would you like to add the finishing touches to your exhibition day? Then take advantage of Ahoy Stand Catering. You can use our wide and varied range of catering services before and during PEFTEC 2022. Ahoy Stand Catering – how does it work? If you fill in the attached order form, during the exhibition you will be assured of a range of drinks, lunches and snacks. You can e-mail them before Friday 3 June to standcatering@ahoy.nl During the exhibition, you can call 0031 10 – 29 33 372 to place any additional orders, which will be with you within half an hour