WWEM 2021 to host Water Dragons
The organisers of WWEM 2021, the water, wastewater and environmental monitoring event have announced a partnership with the Future Water Association to run a 'Water Dragons' heat on 25th May 2021 at the Telford International Centre. The winners will be announced at the WWEM Gala Dinner later that day.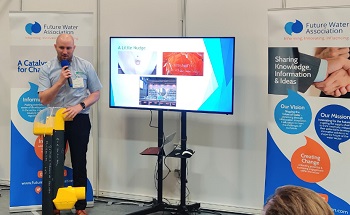 Water Dragons provides a unique opportunity for companies to pitch product, service or process innovations to a panel of senior water company executives and industry specialists. Launched in 2008, 'Water Dragons' is the water sector's version of the BBC's Dragon's Den. Instead of competing for funding, participants will be seeking to raise their profile, enhance their credibility and influence some of the industry's key decision makers.
"The WWEM events have become a focus point for the industry, so we are very excited to be able to run a Water Dragons heat during WWEM 2021," explains Future Water Association CEO, Paul Horton. "By partnering with WWEM we will provide our participants with a wider audience so that they can gain even greater benefits from pitching to the Water Dragons."
During the heat, each entrant will have 8 minutes in which to describe their innovation and the challenge/problem being tackled. They will also need to describe the market for their product or service, and explain what differentiates their solution from others.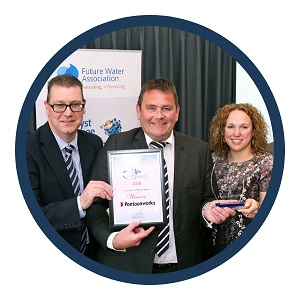 Water Dragons competitors are generally grouped thematically in the heats, so with WWEM 2020 focusing on monitoring, it is likely that competitors will be involved with related issues such as smart water, sensor technology, intelligent networks, IoT, new/novel analytical techniques etc. In the past, most of the competitors have come from industry, but WWEM organiser Marcus Pattison says: "Many of the WWEM speakers and visitors come from research establishments and academia, so it would be good to see more applications from them because they are the originators of much of the water sector's innovation.
"I would also urge many of the WWEM exhibitors to consider competing as this would be a great opportunity for them to raise their profile even higher."
Stanton Bonna won the Presentation Award at the 2012 Water Dragons competition. Explaining the benefits of competing, their Market Manager said: "It gave us so many opportunities to get our product in front of the right people. As a result, sales for our Watertight Manhole System rocketed.
"Water Dragons definitely gave us a helping hand in launching our new product and I would highly recommend other businesses consider entering if they are planning to bring new products and services to the market."
Anyone wishing to compete in Water Dragons should visit www.futurewaterassociation.com/water-dragons/entry-forms-guidance/