INET® NOW AND RADIUS® BZ1 WIN TOP INDUSTRIAL HYGIENE AWARDS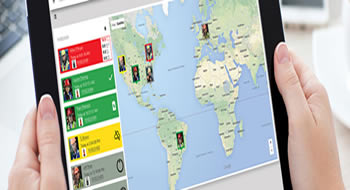 INDUSTRIAL SCIENTIFIC'S AREA MONITOR AND LIVE MONITORING SOFTWARE RECOGNIZED AS OUTSTANDING INDUSTRIAL HYGIENE TOOLS BY EXPERT PANEL.
Industrial Scientific, a global leader in gas detection and safety-as-a-service, is pleased to announce that the company's iNet Now Live Monitoring software and Radius BZ1 Area Monitor have won platinum awards in the Occupational Health & Safety (OH&S) Industrial Hygiene Awards, which honor outstanding achievements of health and safety manufacturers. iNet Now received the top award for hazard communication and Radius BZ1 received the top award for gas and vapor detection.