A fresh approach to recruitment for the Water Industry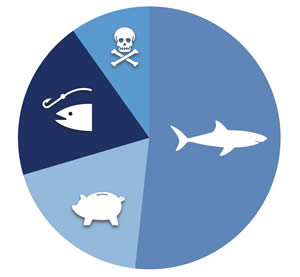 While exhibiting at WWEM, Engineering Futures conducted a survey amongst visitors and exhibitors alike to engage their opinions about their personal external recruitment experiences. The pie chart below illustrates the shocking state of the recruitment industry as perceived by its customers.
Without elaborating, the vast majority of people considered recruiters as a bunch of "sharks" who didn't understand their industry and would happily drive a "square peg into a round hole" for the sake of a commission.
Engineering Futures' mission is to break this stereotype by employing a mixture of science graduates and professional Engineers to tackle this problem head on through offering affordable fixed-rate packages, typically less than 50% of the industry norm plus a "no poaching" guarantee of staff once placed.
WWEM visitors and exhibitors alike looking to recruit were offered a 20% discount voucher which will remain valid now for a whole year. Further, for those who couldn't make the show, readers of this article can also enjoy the same discount rate by quoting this article in any correspondence.
For further information, contact Engineering Futures on 01279 600440 or visit www.engfutures.com to start your ethical recruitment journey.