Conference topics are :
Scientific understanding, regulation and policy;
Industrial case studies and application of current capabilities;
Demonstration and validation of novel technologies/techniques;
Sensors, instruments and emerging technology; and
Future capabilities and industrial needs
Rod is a Principal Research Scientist at NPL and leads the emissions monitoring technical area at NPL. In addition to his role at NPL, Rod Chairs the CEN Committee for Air Quality, TC 264.

Rod has over 30 years' experience at NPL, covering many aspects of environmental monitoring including industrial emissions from point and diffuse sources. He is recognised as a leading international authority on methane measurement and represents the UK on a number of international committees. Rod has led many projects to develop new approaches for monitoring methane and a number of international research programmes addressing measurement issues in emissions monitoring. He is an international authority on industrial emissions measurements and consults for the UK Environment Agency in this context. He has a particular interest in understanding the performance of measurement techniques; he has led the development of facilities to validate and assess the technologies, devised the original UK MCERTS performance standards and oversees a number of proficiency testing schemes. He has led the development of a number of international standards for measuring point and fugitive/diffuse emissions and on the use of a number of monitoring techniques including NPL's differential absorption lidar.

Rod also chairs a number of international conferences on emissions monitoring.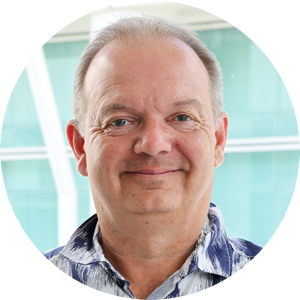 David Lowry has been part of the greenhouse gas group at RHUL since its inception in 1994, setting up methane isotope extraction techniques for large air samples. Research interests include the development of techniques for the stable isotope analysis of greenhouse gases, particularly related to reducing sample size and increasing precision (in collaboration with Dr. R. Fisher and Isoprime UK), and the use of isotopes to verify of UK and EU emissions declarations and inventory assessments. Current interests in the use of Cavity Ring-Down Spectroscopy (CRDS) for the measurement of greenhouse gases, through automated systems at remote sites and by mobile measurement of emission plumes. Successful 2011 and 2013 projects with NPL and DEFRA to assess methane oxidation by landfill soils using isotope methodology. Supervisor (first or joint) of 9 successful PhD candidates from the greenhouse gas laboratory at RHUL since 1997 with 3 more in progress. Attended and presented at the WMO Greenhouse Gas Measurement Techniques meeting since 2001. Co-convenor of session on greenhouse gases at the AGU Fall meeting, 2007, lead convenor 2013 session on Arctic CH4 Sources, and 2015 session on Mobile CH4 Measurement. Co-ordinator of UN CCAC North Sea methane project and partner on UN Cities methane project. WP2 leader on 2017-2021 MEMO2 Marie Curie training network. Current investigator / co-investigator on a range of NERC-UK methane projects.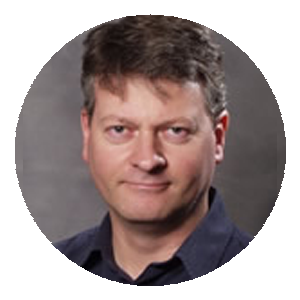 Dr. Jan Liebetrau is head of Biochemical Conversion Department at The Deutsches Biomasseforschungszentrum (DBFZ) in Leipzig.

After obtaining a Diploma in Civil Engineering Jan Liebetrau received his PhD at the Bauhaus-Universität Weimar on the topic "Control System for the anaerobic treatment of organic waste". From 2006 to 2007 he was a visiting scientist at the Alberta Research Council, Canada, working on a project "Integrated Manure Utilization System" (IMUS). Since 2008 he has been employed at DBFZ, where in 2011 he became Head of Department for Biochemical Conversion. Jan Liebetrau's main research interests are process control of AD processes, solid state fermentation and emissions from biogas plants.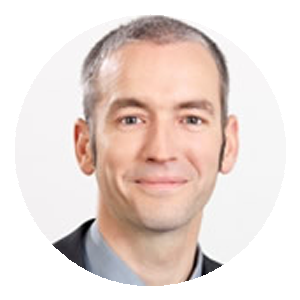 Phil DeCola is Chief Science Officer of Sigma Space Corporation and Adjunct Professor in the Department of Atmospheric and Oceanic Sciences at the University of Maryland. Dr. DeCola's work has focused on the use of remote-sensing data for Earth science research and resource management applications. Phil has served as an advisor on climate change and Earth observations for two administrations as Senior Policy Analyst in the White House Office of Science and Technology Policy (2007- 2010). At NASA, he was Atmospheric Composition Focus Area Lead and Program Scientist in the NASA Science Mission Directorate (1994 – 2007). Phil also has served as Lead Scientist on a number of U.S. Government delegations to the Intergovernmental Panel on Climate Change (IPCC) from 2002 – 2010, and worked on the IPCC scientific assessments since 1994. Dr. DeCola was co-Chair of the U.S. Group on Earth Observations (USGEO) and led the formulation and writing of the USGEO strategic assessment of U. S. Earth observation and monitoring priorities (2008 – 2010). During his career at NASA, Phil was the Lead Scientist and Evaluation Co-Chair for the NASA Earth System Science Pathfinder Program, and as Program Scientist for a number of NASA space missions including the EOS Aura Mission, the Orbiting Carbon Observatory Mission, the SAGE-2 and SAGE III Missions, as well as for a number of airborne field campaigns. Phil is currently the chair for a WMO/UNEP global initiative, the Integrated Global GHG Information System (IG3IS), which has a goal of supporting the UNFCCC Paris Agreement and other GHG emission reduction policies and measures.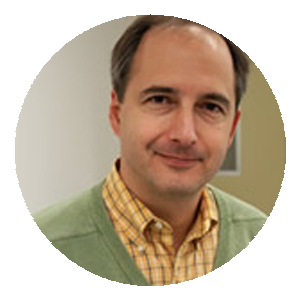 Olivier Duclaux received his PhD in Kinetics and Catalysis from the University of Lyons in 1997 for his work on VOC's destruction. With combined industrial and academic experience, his research includes numerical modelling of atmospheric processes, pollutant analysis and reduction technologies.
Currently, Olivier is a Senior Researcher in the Air Quality Laboratory at the energy company Totalenergies.
His current research focuses on the quantification of pollutants by combining measurement from various technologies (optical; punctual, monitoring network) to reverse modelling approach. He participates to the elaboration of several CEN standards for fugitive / diffuse emission quantification by remote sensing and reverse modelling approach.
Olivier is involved as an expert in the CONCAWE (CONservative Clean Air & Water for Europe) consortium for the quantification of emissions from refining activities, and in the Industrial board of METEC (USA).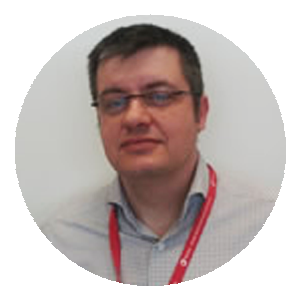 Prof. Thomas Röckmann is a professor at Utrecht University, the Netherlands, where he is currently the chair of atmospheric physics and chemistry. Thomas has a long history of working in greenhouse gas research where his interests include development of devices for sampling atmospheric trace gases, global trace gas budgets, stratospheric chemistry and exchanges, development of isotopic measurement techniques, investigation of isotopic effects, and paleo-atmospheric research.

Thomas is the scientific coordinator of the European MEMO2 project, a training network for developing mobile methane measurements and modelling at different scales.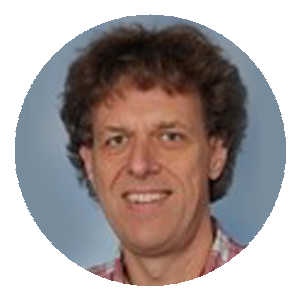 Daniel Zavala-Araiza, Ph.D. is a senior scientist at Environmental Defense Fund. His current work focuses on methane emissions from the global oil and gas system with an emphasis on measurement and characterization of emissions. He is also a scientific advisor to the International Methane Emissions Observatory and a visiting researcher at Utrecht University.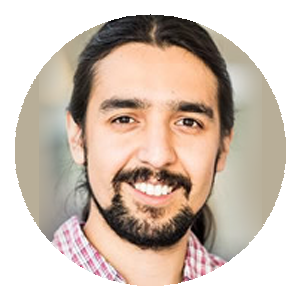 Tania has 14 years' experience in the gas business in different departments within Enagás, mainly involved in international organisations, regulatory development & policy analysis, and environmental projects.
Her current work mainly focuses on the management, quantification, and abatement of methane emissions along the gas value chain. She is the chairwoman of the methane emissions group in Gas Infrastructure Europe and manages the OGMP 2.0 mirror group of the gas mid/downstream segments. She is also deeply involved in other associations and initiatives as the European Gas Research Group (GERG), MARCOGAZ, the Methane Guiding Principles and the International Gas Union (IGU).
University education in Environmental Chemical Engineering, followed by PhD studies in Environmental and Processes Engineering. Master's in risk management: Health and Safety in the workplace. Master in Energy Business Management. Management Development Program (PDD-IESE Business School).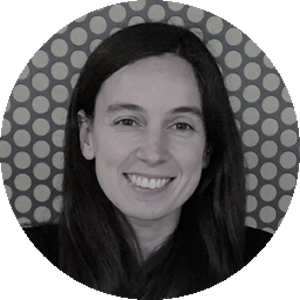 Dr. agr. Peter Kornatz studied geography with a focus on natural sciences at the Justus Liebig University in Giessen. He then worked as a research assistant at the Institute of Agricultural Management at the Justus Liebig University Giessen and received his doctorate under Prof. Dr. Friedrich Kuhlmann on the topic of "Land use change through biogas production in Germany".
Since 2009, the use of biomass, especially the technical-economic aspects of biogas production, has been the focus of his scientific activities. Since 2019, he has been head of the "Biochemical Conversion" department at the Deutsches Biomasseforschungszentrum gemeinnützige GmbH (DBFZ) in Leipzig.
He contributes his expertise to numerous committees (e.g. IEA Bioenergy Task 37, KTBL and others) and is a member of the jury for the award of the Biogas Innovation Prize of German Agriculture. Peter Kornatz leads research projects with a technical-economic focus on anaerobic processes and is also involved in university courses on the topic of biomass and bioenergy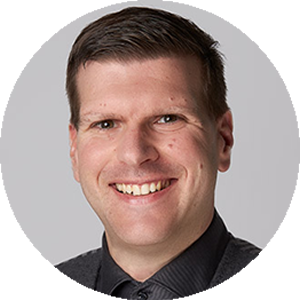 Supporting Partners and Associations