CEM India 2019 - Scientific Committee
Conference topics are :
Pollution monitoring regulations and practices
Manual stack monitoring, technological innovations and experiences
Guidelines for continuous emission, water and effluent quality monitoring
Monitoring Techniques and their suitability: Particulate
Monitoring Techniques and their suitability: Combustion gases including NOx, SO2, CO and CO2
Monitoring Techniques and their suitability: Trace species for metals, mercury and dioxins
Monitoring Techniques and their suitability: Water and effluent quality parameters
Quality assurance regulations and practices for continuous emission and effluent quality monitoring system
Calibration and operation and maintenance of continuous emission, water and effluent quality monitors
Real-time data collection, handling, interpretation and utilisation
Industry case studies on pollution monitoring
Name: Rod Robinson
Company: NPL
Position: CEM India Conference Chairman
Country: United Kingdom and Europe

About Rod Robinson: Principal research scientist at National Physical Laboratory, technical lead for emission and carbon measurement scientific area. Long history of working in standardisation, Former Chairman and Quality officer of STA, involved in developing uk methods eg instrumental SO2,  Vice Chair of CEN air quality technical committee, Chairman of UK mirror BSI group, EH 2/1, and convenor of CEN flow and data quality (EN14181) working groups.
Name: Robert Baxter
Company: B3 Systems
Position: USA Liaison
Country: United States

About Robert Baxter: Robert has held both production and engineering positions in the fertilizer industry as well as the hazardous waste incineration industry prior to co-founding B3 Systems, Inc. Since it's inception in 1991, B3 Systems has focused on providing key support functions to the emission testing and monitoring markets.
Name: Chirag Bhimani
Position: Independent Environmental Advisor and Consultant
Country: India

About Chirag Bhimani: Chirag Bhimani worked with Gujarat Pollution Control Board (GPCB) since 1996 as an Assistant Environmental Engineer and was promoted to Deputy Environmental Engineer in 2002 and was lastly working as Deputy Environmental Engineer at GPCB Head Office in Gandhinagar. He was the Head of Information Technology Division and also looked after Bhavnagar, Junagadh Palanpur and Porbandar Area as a Unit Head and coordinator – convener for Continuous Online Monitoring System (CMS) & Emissions Trading Scheme (ETS) for Particulate Matter (PM) and for Preparation of Best Available Techniques Reference (BREF) Document at GPCB.

His last assignment at GPCB was to advise and implement strategies for the management of environmental issues impacting land, air, water and people including air pollution, water pollution, noise pollution and wastes. His work included to review, to make recommendations and to decide on the applications for statutory approvals such as Consent To Establish, Consent To Operate, Hazardous Waste Authorisation etc. and, where appropriate, to recommend conditions to be applied to the statutory approvals. He also reviewed, made recommendations and decided on the reports regarding environmental compliances and, where appropriate, recommended and initiated legal actions and/or punitive actions against the defaulters. He was responsible to evaluate, suggest solution and strategies for specific environmental problems.

His work as coordinator for CMS was to strategies, develop and implement Continuous Online Monitoring System in Gujarat including the necessary infrastructure for Water Emissions, Air Emissions & Ambient Air Quality and the usage of this data for the pilot project on ETS.

The BREF Document is being prepared in collaboration with German Federal Environment Agency (UBA) and Deutsche Gesellschaft für Internationale Zusammenarbeit (GIZ) GmbH which is first of its kind of effort in India and Chirag is the coordinator-nodal officer for the project. He has independently created and was managing the BREF Information System (BIS) which has been applauded by the German counterparts.

Chirag was the Technical Committee Member representing Gujarat State in the Pilot Project - "Emission Trading Scheme for Particulate Matter from Stationary Sources in India" initiated by Ministry of Environment, Forests and Climate Change, Government of India. The major contributions have been for the preparation and development of CEMS Guidelines and Design of Format of Baseline Survey and its implementation. His major interest in the project is Market Design of ETS.

He has changed his work profile recently and now he works as an independent Environmental Advisor and Consultant for industries in areas of Enviro-Legal matters as well as for CMS, ETS and BREF. His interest for work areas also include the National Clean Air Program (NCAP) and similar other matters related to Air Quality and Emissions which are directly and indirectly linked with CMS.
Name: David Graham
Company: UNIPER
Country: United Kingdom

About David Graham: David Graham is an Environmental Engineer with Uniper Technologies, working at their Technology Centre near Nottingham, England. He provides technical support in relation to CEMs, emissions reporting and compliance issues for all plant types to the whole of the UK power industry. David chairs or is a member of various relevant groups within the European power sector and the Source Testing Association and is involved in standards development. Before joining Uniper, David was a gas turbine combustion engineer with Alstom for six years and, prior to that, he worked on various aspects of combustion and environmental science with British Gas. David holds a degree in Chemical Engineering, is a Fellow of the Institution of Chemical Engineers and is an Associate of the Institute of Environmental Management & Assessment (AIEMA).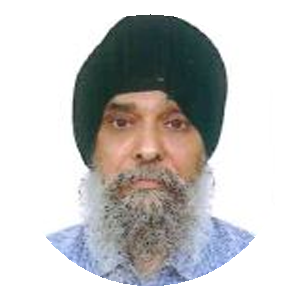 Name: J S Kamyotra
Company: Central Pollution Control Board
Position: Former Member Secretary
Country: India

About J S Kamyotra: Mr J.S.Kamyotra is an Environment Expert and an alumni of Delhi College Of Engineering. He has been the Member Secretary of Central Pollution Control Board, the country's premier environment decision making body, for 5 years. He is currently Member Expert Appraisal Committee for Industry I Sector Constituted by Ministry of Environment & Forests & Climate Change, an Environment Consultant to PMU National Biopharma Mission and the South Asian Regional Felicitator for Male' Declaration

Mr. Kamyotra has over 38 years experience working in policy formulation, development of environmental standards, establishment of real time monitoring networks in the areas of air quality, water and noise pollution. He has also been responsible for the development of India's first indigenously developed mobile air quality monitoring van. He has travelled widely both in India and abroad, coordinating various European and Canadian bilateral programmes and projects to assess the mitigative technologies available that can be successfully imbibed in developing countries, such as India.

Mr. Kamyotra has been a member of various National Policy Planning Committees and various environmental committees constituted by the Honorable Supreme Court and the National Green Tribunal. He has a number of publications to his credit He has been the country's representative in various international conferences and committees focusing on sustainable development in developing countries particulary ASEAN and the SAARC region. He is a member of Asia Pacific Clean Air Programme and the Organisation for Economic Cooperation and Development's Committee on BAT .
Name: Sanjeev K Kanchan
Company: Knowledge Lens
Position: Chief Strategy and Development Officer
Country: India

About Sanjeev K Kanchan: Sanjeev is the Chief Strategy and Development Officer with Knowledge Lens Pvt. Limited, Delhi, where he looks after development, promotion and advocacy for advance environmental monitoring systems and big data, smart data and artificial intelligence enabled data acquisition, handling, reporting and analysis systems in India and overseas. His job also includes research, advocacy, capacity building of industries and environmental regulators for improved environmental governance. Prior to this, he was associated with Centre for Science and Environment (CSE), New Delhi for over a decade as an environmentalist and researcher.

He has closely worked with various government institutions, industries, leading think tanks, educational & research institutions, professionals and civil societies in India and overseas. His area of expertise includes environmental issues like resource efficiency, pollution monitoring technology, practices and control, life cycle assessment, best technology, policies, regulations and compliance etc.

Sanjeev is also a published author and journalist. He has authored/co-authored some reputed books such as- Heat on Power, Into the Furnace, Excreta Matters- Citizens' Report on the state of India's Environment, Best Available Techniques for Indian Iron and Steel Sector, CEMS- A Technical Guidance Manual, CEMS and CEQMS implementation in India: Inspection Manual etc. Sanjeev enjoys writing articles, columns, blogs for various science magazines, research journals and print and online media.

He is a Certified Sustainability Professional and associated with UNEP's Global Mercury Partnership- coal-combustion (Geneva), Source Testing Association (London), BIS- Management Systems Certification Scheme Committee (New Delhi), Scientific Committee with CEM India, International Centre for Environment Audit and Sustainable Development (iCED), India etc.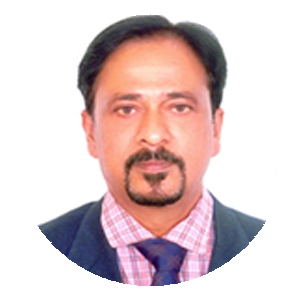 Name: Abhijit Pathak
Company: Central Pollution Control Board
Position: Scientist
Country: India

About Abhijit Pathak: Post graduated from University of Calcutta in 1987. Worked in various fields of environmental monitoring and management since 1988.

Presently employed in Central Pollution Control Board, India, the apex regulatory authority in India as Scientist. Career started with Coastal and Offshore water quality monitoring with NIO, DoD, RRL Bhubaneswar. I was associated with private environmental laboratory and consultancy firm in Calcutta (Kolkata) as scientist during 1992 - 1995. Engaged in CPCB since 1995, having present responsibilities on laboratory operation, infrastructure development, Occupational health and safety management, air quality management etc.
Experienced in development of laboratory infrastructure (National Trane Organic Laboratory in CPCB) and worked for standardization of various methods to expand the analytical capabilities in CPCB.
Trained abroad (in Canada, Germany, Japan and Austria) on analytical (HAPs and VOCs, Dioxins and Furans) and modelling (Receptor modeling for Source Apportionment).
Internal auditors for ISO/IEC 17025 and IS 18001:2007 (OH & SMS).
Expert in source emission monitoring.
Engaged in Human Resource development programme in SPCBs. Faculty member for Green Skill Development Programme in air pollution field.
One of the authors of the document on "Guidelines for Continuous Emission Monitoring System in India" published by CPCB.
Worked as a project board member in bilateral projects between CPCB (India) – VTT (Finland), in the field of development of resources in the field of emission, fugitive and odour monitoring.
15 Research reports and documents prepared. More than 20 research publication. 5 papers presented in international conferences.
Name: Dr. Sushil Kumar Tyagi
Position: Former Additional Director/ Scientist (Central Pollution Control Board)
Country: India

About Dr. Sushil Kumar Tyagi:
Worked as an Addl. Director & Divisional Head of Air Toxics Laboratory, Quality Assurance, Lab Accreditation & Environmental Training Divisions besides Govt. Analyst & Quality Manager in Central Pollution Control Board(Experience more than 35 years).
Technical & Lead Assessor of NABL (QCI) for assessment of Testing/Calibration Labs, PT Providers & Reference Material Producers for granting Accreditation as per ISO/IEC 17025, ISO/IEC 17043:2010 & ISO 17034 respectively
Environmental Pollution (Air & Water): Manual & Real Time Monitoring, Assessment, Prevention & Control
Lab Operations & Management, Implementation of NABL ISO 17025 in CPCB/PCBs Labs as a Quality Manager & Lab Auditing/Assessments
Management & Operation of Real Time /Continues Air Quality Monitoring (CAAQMS) Network, QA/QC / Proficiency Testing (PT)
Industrial Pollution Monitoring & Assessment, Performance studies of Pollution Control Systems, Impact Assessment Studies (EIA) Appraisals, Auditing, Surveillance & Compliance Inspections & Prosecution.
Coordination and Execution of project studies at National Level, Review of Research Proposals/ BIS Standards etc Member, BIS, CSIR- NPL & CPCB Committees
Bilateral Projects with Foreign Country on Advance lab Techniques & Quality Assurance, Proficiency Testing, and Pollution Monitoring & Assessment.
Member of BIS, CSIR-NPL, CPCB/NGT & other committees
Key Note Address & Presentations in various National & International Conferences, Universities
Organized many National & Internal Conferences/Workshops
Supervised more than 100 dissertation & internship trainee students of IITs/NITs, Central Universities etc Guidance to M.Sc.,B.Tech., M.Tech & Ph.D. Students in dissertation/thesis work & as Examiner.
Visited US, Canada, UK, Sweden, Germany, Singapore, Indonesia & Thailand
Publications- Published More than 100 Research Papers in National & International Journals/Conf.
Life Member & Editor – in - Chief, "Journal of Indian Air Pollution Control Association"
Life Member of "Indian Association of Environmental Association" (IAEM), NEERI, ISAS, BARC etc.