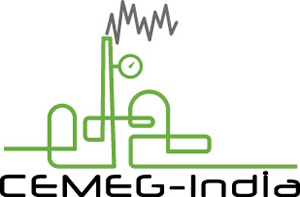 CEMEG-INDIA "Continuous Emission Monitoring Expert Group- India"
The International Centre for Sustainable Carbon (ICSC, UK) conceptualised and created this technical platform, in collaboration with the Council on Energy, Environment and Water (CEEW, India), to help overcome obstacles and leverage the benefit of proper CEMS implementation for better compliance checks and environmental governance in India. CEMEG-INDIA members comprise CEMS technical experts, users and enthusiasts from diverse stakeholder groups, including environmental regulators, industries, research institutions, technology providers, data service providers, laboratories, industry associations and independent consultants from India. International technical associations such as the Source Testing Association (STA, UK) and the Source Evaluation Society (SES, USA) and known international experts are also involved in this expert group for technical support and guidance.

The CEMEG-INDIA is meant to provide a stakeholder platform for brainstorming on various aspects of CEMS, developing cooperation, finding solutions and helping towards its better implementation in India. Whereas it will provide evidence-based inputs to support the regulatory agencies towards better CEMS implementation, it will also be tendering continuous guidance and support to CEMS operators and users.

The US Department of State (USDoS) provided initial support through ICSC, UK to conceptualise the CEMEG-INDIA initiative. The expert group is expected to transform into a member-based, self-sufficient, not-for-profit technical association. CEMEG-INDIA is currently being hosted at CEEW, Delhi office. Mr Sanjeev K Kanchan (sanjeevkanchan11@gmail.com) Member Convenor (Governing Council) for CEMEG-INDIA.