World renowned range of quality environmental monitoring instruments to be showcased at CEM India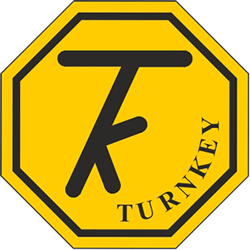 Turnkey Instruments is a leading designer and manufacturer of quality industrial and scientific instrumentation ranging from heavy vehicle brake testers to air quality monitoring equipment. The company has a reputation for supplying reliable, easy to use, instrumentation to a wide range of industries, especially mining, quarrying, rail transportation and the world's police forces.
The product range includes DustMate, Osiris, Topas and iGAS.
DustMate is a hand-held detector ideal for short term sampling and is highly effective for monitoring air quality within buildings and clean rooms. Osiris is a compact instrument for particulate monitoring on a short to long term basis. Topas is a fixed station monitor designed for long term installation. With Topas, several sites can be linked together to form a larger monitoring system, controlled by a web server, using the 3G and 4G data network. Additionally, the company's latest noise monitor, i-dB can be used with both Osiris and Topas to create a full site monitoring station.
The iGAS instrument is a breakthrough product representing fantastic value for money whilst offering an extensive range of features. The iGAS is flexible and compact, easy to deploy and maintain and has low cost ownership. It can measure and record up to 8 gas species simultaneously and has automatic zeroing by internal zero gas generation, virtually eliminating drift. The iGAS also records atmospheric pressure, temperature and relative humidity. This instrument has RS485, Ethernet, WiFi and Bluetooth connectivity, as well as complementary Android and iPhone apps. Furthermore, the iGAS can be battery, mains or solar powered. Visitors to CEM India will be able to discover more about these world class instruments on stands 31, 32 and 33.