World leaders in thermal desorption to exhibit at CEM india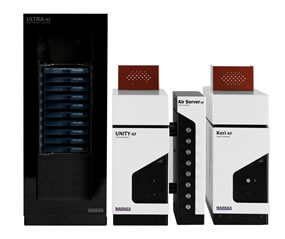 Markes International will be showcasing its recent advances in thermal desorption (TD) instrumentation. The suite of improvements to Markes' world-leading 'xr' series of thermal desorbers offer major sensitivity and productivity enhancements, and will benefit analysts who either currently use, or who are considering using, TD as a technique for sample introduction for GC. This includes those interested in emissions monitoring and the detection of pollutants in air.
These advancements complement the existing innovation inbuilt in all of Markes' instruments, which includes the award-winning technology that provides automated sample splitting and re-collection for enhanced sample security, and backflush trapping and sample stacking that allow detection limits to be significantly lowered.
Markes instruments can be found in over 60 countries globally, and are used by analysts in major industry, government agencies, academia and the service laboratory sector. Markes is a company of the Schauenburg International Group and will exhibit on stand 5 at CEM India.