World class air monitoring technology and expertise comes to New Delhi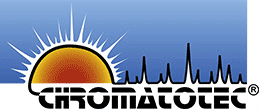 For over 40 years, Chromatotec Group has provided a full range of automatic gas chromatographs for online monitoring. These innovative analysers are 100% made in France and enable the tracking of ppt/ppb/ppm and % concentration levels.
Chromatotec is a group of companies specialised in the manufacturing and sales of gas analysers in niche, as well as mainstream, markets. With offices located around the globe, Chromatotec are one of the globe's most respected analytical technology providers for industrial air monitoring applications and designing turnkey solutions for almost any application imaginable. This year Chromatotec will be exhibiting at CEM India on stand 29.