Leading UV spectroscopy instrumentation manufacturers heading to CEM India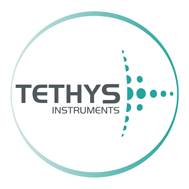 Tethys Instruments is a leading global provider of gas and water on-line analysers for environmental applications. Headquartered in France, the company's technology is based on UV spectroscopy and they will be exhibiting at CEM India on stand 37.
Tethys manufactures various measurement technologies for water quality measurements such as COD (UV Spectroscopy), Ammonia - NH4 (UV Spectroscopy after gas stripping), Oil-in-water (UV Fluorescence), Phosphate (Colorimetric), Turbidity (Nephelometric), pH, DO, TSS (External Sensor attachment).