Industrial flame arresters, valves and tank accessories to feature at CEM India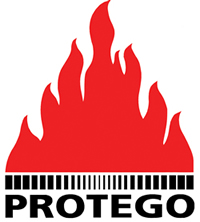 PROTEGO India Pvt Ltd. is a subsidiary of Braunschweiger Flammenfilter GmbH, Germany. The company has developed flame arresters, valves and tank accessories for industrial process engineering for more than 26 years.
PROTEGO offers a comprehensive line of flame arresters, valves, and tank accessories that are tailored to meet market demands. The products are installed by industrial users for a wide range of applications: in tank farms for flammable liquids in industrial and military applications; in chemical and pharmaceutical processing facilities; in vapour combustion plants; in biogas, landfill gas and wastewater treatment facilities; in ship building; on oil platforms and in loading and unloading facilities. The CEM India stand (45) will display conservation vents and a breather valve integrated with a flame arrester.