Austria's leading emission monitoring company to grace CEM India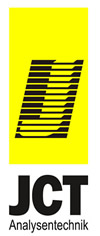 JCT is the leading Austrian company in the field of gas conditioning and emission monitoring. Their product range covers everything required for effective and efficient gas sampling, including heated gas sampling probes, analytical heated lines and gas conditioners - also for portable applications and where ATEX certification is needed.
With a global network of distributors and OEM partners JCT products and JCT solutions are successfully deployed in leading power generation plants, cement, mineral, iron and steel, manufacturing industries, waste incinerators and also authorities, institutes and universities.
Today JCT is over 20 years in business and well known for technically superior, reliable and durable gas conditioning components and efficient after-sales-service worldwide.