All your needs for industrial and environmental gas analysis on one stand at CEM 2019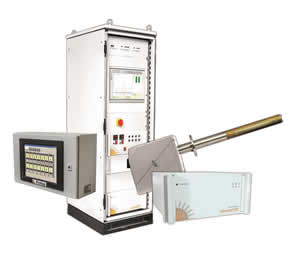 Through the commercialisation and deployment of new analyser technologies, Protea Ltd manufacturers certified gas analysers for process, research and environmental monitoring needs. With an in-depth knowledge of measurement technologies, system integration and software optimisation, Protea can provide the best analytical solution to process and emissions control.
Protea, who will exhibit at CEM India on stand 39, has over 20 years' experience of spectroscopic gas analysis using technologies such as in-situ IR and UV photometers and extractive FTIR. From an MCERTS approved in-stack CEMs, extractive FTIR and transportable CEMs, through an ever increasing range of UK-manufactured gas analysers, Protea will supply the most suitable technology and engineering for the application. With a complete analytical systems understanding, Protea can ensure accurate results are delivered efficiently to the end-user; whether that is a laboratory analyst, a site instrumentation engineer or the operator of a larger plant emissions monitoring solution.