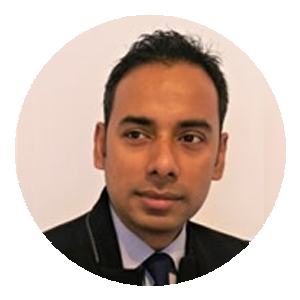 "Message from the PEFTEC Conference Chairman"
SABIC Lead Scientist
PEFTEC is back with a virtual 2-days event on 24th and 25th of November 2021. The program includes keynote lectures, presentations and panel discussion by renowned professors, scientists and industrial technologists from around the globe. Topics covers emerging industrial/instrumental innovations and developments in the field of laboratory and process analysis within the Petroleum, Petrochemical, Chemical and Refining Industries. This year particular emphasis are given to "Analytics and Processes towards – Recycling and Renewables". The Conference will cover broad aspects of Analytical Challenges in Petroleomics covering Separation Science, Spectroscopy, Thermal & Elemental Analysis; Innovative and high-throughput processes for recycling and so on. In addition, a short-course on GC×GC will be conducted to introduce this powerful separation tool to the beginners, highlighting the fundamentals as well as applications on exploring the petro-chemistry. The program will allow Industry-Institute-Individuals-Interaction in this field and to learn the latest updates on the developments and future needs from each other. Students, academic researchers, industrial technologists and process developers will be highly benefitted from this conference in understanding the current status and in re-defining the scope of Analytics in near future in the field of Petroleomics.