Registration opens for PEFTEC the analytical petroleum, chemical and Oil conference and exhibition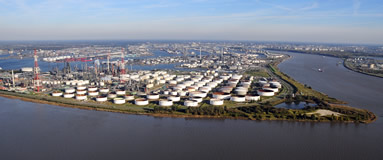 As momentum builds in the run-up to PEFTEC 2015 (18th-19th November), visitors are now able to register for free at www.PEFTEC.com. Registration will provide visitors with access to the Exhibition and technical Seminars. The Exhibition will include over 120 international laboratory, process and environmental monitoring equipment suppliers and analytical service providers.
Registration is now also open for the PEFTEC Conference which will address a variety of themes including Analytical Standards, Quality Assurance, Regulation, Analytical Techniques, Process and Environmental Monitoring - a full list of abstracts is available from the PEFTEC website. The cost of attending the Conference is €125 + VAT per day before 14th October and €175 + VAT after this date.
PEFTEC is an ideal event for chemists, scientists, laboratory staff, academics, researchers, process engineers and environmental managers working in petrochemical and chemical companies and refineries. Taking place at the Antwerp Expo, PEFTEC will be situated at the centre of one the world's largest cluster of petrochemical plants. "Response to the event has been overwhelming," says organiser Marcus Pattison. "There is clearly an enormous appetite for an event which brings together testing and monitoring methods, technologies and regulations within the petrochemical sector, and we are looking forward to welcoming visitors from all over the world."