Circling the Circular Economy at PEFTEC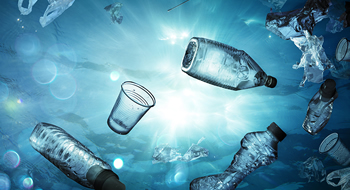 In 2022, the future of the petroleum industry remains highly uncertain. But by bringing together standards organisations, industry pioneers and scientific experts, PEFTEC hopes to act as a crystal ball, providing attendees with all the foresight necessary to thrive in a transforming sector.
At the tail-end of 2021, the creation of the world's first certified circular polymer from recycled ocean-bound plastic was announced, as the result of a collaboration between Saudi Arabian chemical giant, SABIC, and Malaysia-based recycling firm, HHI. At once, these recycled polyolefins address the need for alternative feedstocks and the problem of plastic pollution. It seems, then, that we are approaching the true advent of the circular economy – but there's a still a way to go.
At PEFTEC 2022, you'll have a front-row seat for expert-led panel discussions that will outline the legislative, technological and commercial future of the circular economy. What will your future look like?