Speakers announced for Methane Emissions Conference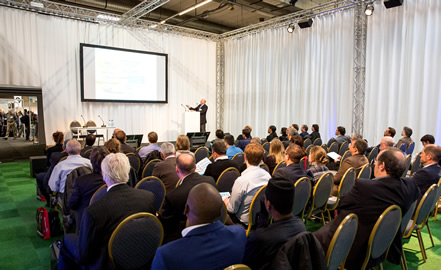 High profile speakers from 13 different countries will present at this year's Industrial Methane Emissions Conference, which will take place alongside PEFTEC 2017 in Antwerp on 29th and 30th November. Running over 2 days, the Conference will address themes such as anthropogenic methane emission sources; the assessment of uncontrolled and controlled emissions; current measurement methods; relevant international regulations and drivers; industry needs; quality assurance and validation; the interpretation of measurements, and emerging technologies.
The keynote speaker on the first day will be Baroness Worthington from the Environmental Defense Fund, who will provide a global perspective on methane monitoring needs and drivers. On the second day Adam Brandt from Stanford University will deliver the keynote presentation, describing the current and future state of knowledge on emissions.
Abstracts for all 30 oral and 12 poster present presentations are now available from the event website www.ilmexhibitions.com/peftec/imm-conference/, as is registration which costs €125/day. Registered delegates will be able to access any of the Conferences, the PEFTEC Exhibition and over 60 free seminars, without incurring any further cost.
Highlighting the importance of methane emissions monitoring, Scientific Committee Chair Rod Robinson from NPL, says: "International treaties to combat climate change rely on the quality of emissions data, and amendments to prior estimates can have enormous ramifications for industries such as oil, gas, waste management and agriculture. It is therefore essential that methane emissions are measured accurately and reliably."