The CEM Middle East 2025 conference is taking place at the Gulf Hotel Bahrain

Situated in the heart of Manama, Bahrain, The Gulf Hotel Bahrain is a 5-Star icon of unrivaled luxury and authentic Bahraini hospitality.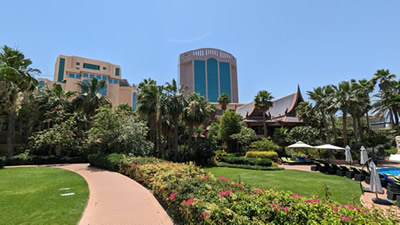 Conveniently located in the bustling Adliya district, the hotel offers stunning views of the Grand Mosque and the Royal Palace. Moreover, it is just a 15-minute drive from major attractions, including the Airport, Financial District, Shopping Malls, and Diplomatic Area.
Ideal for both business and leisure travelers, the Gulf Hotel Bahrain prides itself on a high standard of service and exceptional amenities.
View more information about the hotel here - https://www.gulfhotelbahrain.com/
The Gulf Hotel Bahrain serves as a culinary and entertainment oasis, meeting the needs of both business and leisure travelers. Whether you desire a tranquil setting for a business meeting, a family-friendly atmosphere, or a lively vibe for socializing, the hotel offers a wide array of dining options to suit every occasion. Here is a rundown of the available restaurants: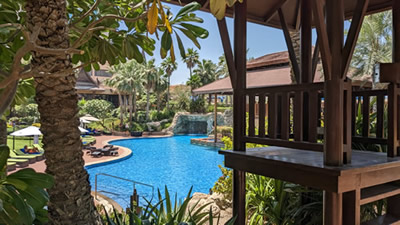 Al Waha: All-Day Dining
Royal Thai: Thai Cuisine
China Garden: Chinese Cuisine
Sato: Japanese Fare
La Pergola: Italian Specialties
Takht Jamsheed: Iranian Dishes
Rasoi By Vineet: Indian Flavors
Margarita Mexicana: Mexican Delights
Fusions By Tala: Fusion Cuisine
Zahle: Lebanese Cuisine