Excitement builds for PEFTEC 2017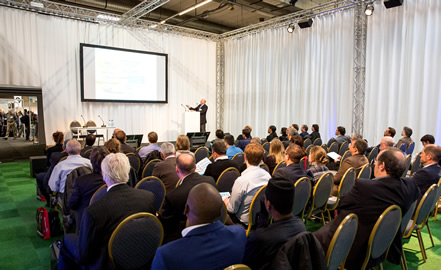 PEFTEC 2017 will take place in Antwerp from 29th to 30th November, and with four Conferences, over 60 Seminars and an international Exhibition, the organisers are urging visitors to plan their time carefully. Registration for visitors is still open at www.ilmexhibitions.com/peftec/ .
PEFTEC is a specialist event focused on the testing, analysis and monitoring of downstream oil products, chemicals and petrochemicals, created to provide the latest guidance on regulations, methods and technologies for analytical chemists, scientists, process operators, laboratory personnel and environmental managers.
Located at the Antwerp Expo in Belgium, PEFTEC 2017 will be situated at the centre of one the world's largest clusters of petrochemical companies. The four Conferences will address analytical techniques, environmental monitoring, methane measurement and safety issues in hazardous situations.
PEFTEC will provide the petrochemical industry with an opportunity to discover the latest information on testing and monitoring, in the laboratory, in the field and on-site. A major international exhibition will feature over 150 of the world's leading providers of analytical testing and monitoring equipment and services, and technical conferences will address the topics of greatest interest to industry practitioners.