If you would like to exhibit in CEM 2022, please contact David Hellyer at david@ilmexhibitions.com or Marcus Pattison at marcus@ilmexhibitions.com.
You can choose your stand location by viewing the Floor Plan and filling in the stand preference form below.
Click here to contact CEM Organisers
Stand packages consist of:
Full shell scheme 3x2m
Fitted carpet
Nameboard
Online Company profile and product, Logo, Social media, contact details and links to your website
Entry into printed event catalogue
Press release support in International Environmental Technology show preview
Bonus marketing support includes: Social Media posts, Extensive personalised TELE-Marketing Service for your company, Email signatures, Web Banners.
CEM 2022 Floorplan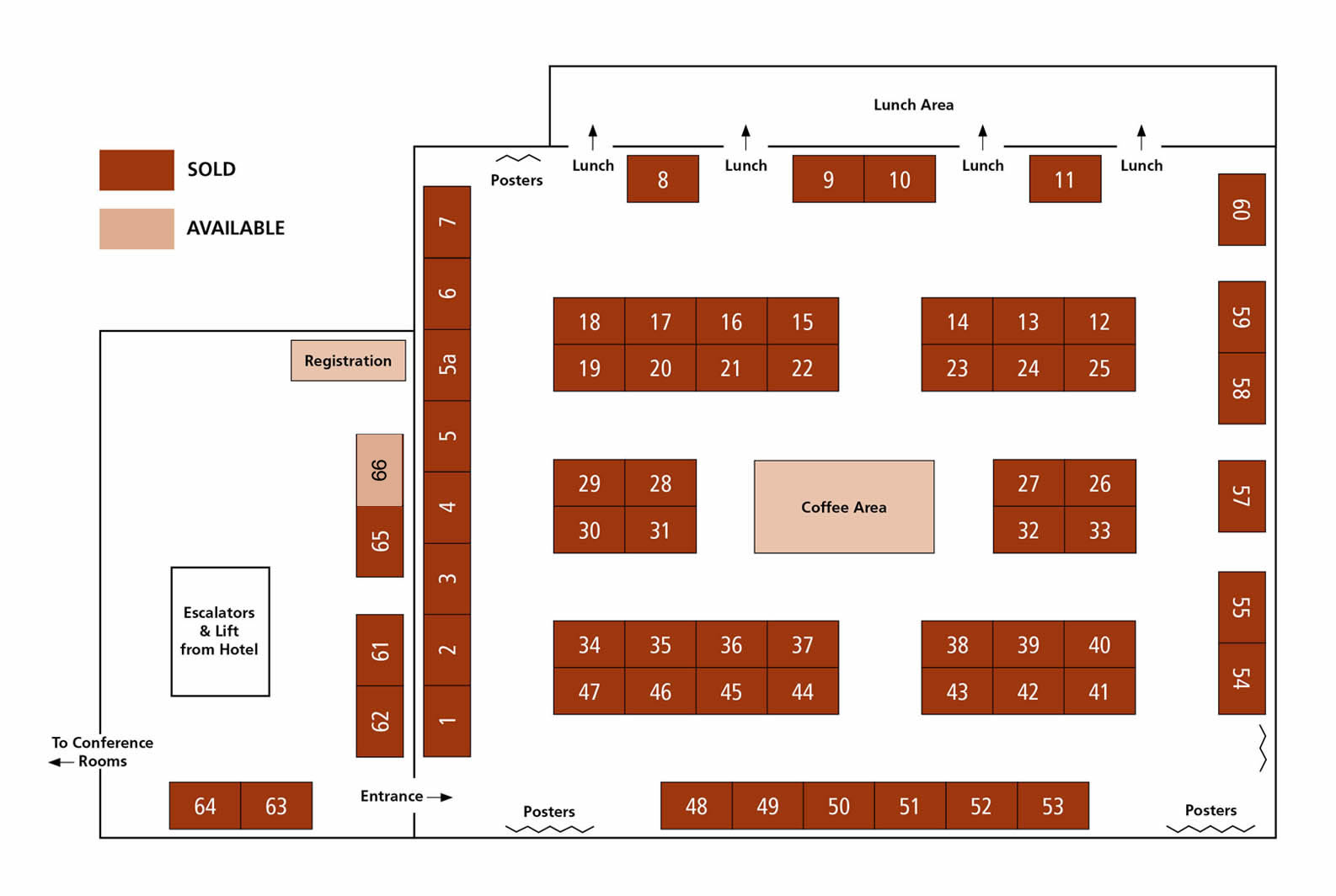 CEM 2022 Exhibitors
| Exhibitor | Stand No |
| --- | --- |
| ABB Measurement & Analytics | 6 & 7 |
| AGT-PSG | 3 |
| Air Liquide Polska | 62 |
| Airoptic | 59 |
| AMS Analitica | 22 |
| Analytics | 61 |
| Ankersmid Sampling | 55 |
| AP2E | 41 & 42 |
| Apex Instruments | 1 |
| Arcoptix | 50 |
| Atmosfir | 5a |
| ATUT Sp. z o.o. | 64 |
| Automatic Systems Engineering | 63 |
| Axetris | 26 |
| B3 Systems | 38 |
| Buehler Technologies | 10 |
| Chromatotec | 9 |
| Codel international | 19 & 20 |
| Dado Lab | 35 |
| Dekati Ltd. | 32 |
| Durag Group | 41 & 42 |
| ECO Instruments | 29 |
| Eco Physics | 47 |
| EcoChem Analytics and Messtechnik | 54 |
| Elvatech | 45 |
| Enformatic Systems | 65 |
| ENVEA | 36 & 37 |
| Fives Pillard | 21 |
| Fresenius Umwelttechnik | 44 |
| Fuji Electric France | 13 & 14 |
| Gasmet Technologies | 17 & 18 |
| HORIBA Process & Environmental | 8 |
| International Environmental Technology | Partner |
| JCT Analysentechnik | 48 |
| KNF Neuberger | 12 |
| Leman Instruments | 11 |
| Limesoft | 51 |
| LNI Swissgas | 30 |
| Lumex Analytics | 43 |
| M&C Techgroup | 16 |
| Mega System Srl | 39 |
| Mirsense | 57 |
| MRU | 60 |
| Nanoplus Nanosystems and Technologies | 5 |
| Nexus Solutions | 2 |
| OMC Envag | 16, 17 & 18 |
| OPSIS | 64 |
| Pentol-Enviro Polska | 19 & 20 |
| Picarro | 53 |
| POLLUTION Analytical Equipment | 31 |
| Protea | 28 |
| SICK | 49 |
| Siemens | 15 |
| Signal Group | 1 |
| SilcoTek | 34 |
| SK-Elektronik | 19 & 20 |
| Spantech Products | 58 |
| STA | Partner |
| Sunset Laboratory | 52 |
| SW Technology | 40 |
| TCR Tecora | 27 |
| TSI | 33 |
| Turnkey Instruments | 23, 24 & 25 |
| VIGO System | 46 |
| Wi.Tec-Sensorik | 4 |