WWEM 2022 - 2022 SWIG EARLY CAREER INNOVATION POSTER PRIZE
Congratulations to our three finalists who will be presenting their posters for judging at WWEM 2022: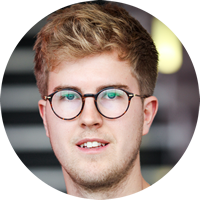 Thomas Homan
Poster title: High-res monitoring and modelling of pollutants in a Dorset chalk stream

Thomas Homan is a third year PhD student at the University of Bath, Department of Chemical Engineering. He also graduated here with an MEng in Biochemical Engineering in 2018. His PhD is funded by the Natural Environment Research Council (NERC) and he is part of the second cohort of students on the GW4 FRESH CDT – a doctoral training centre in freshwater bioscience and sustainability. Thomas' research is focused on the high-resolution fate and transport modelling of emerging contaminants in smaller rivers. He has an interest in rivers; modelling; water-quality; and sensors. Thomas' research is driven through a passion for wildlife and nature conservation.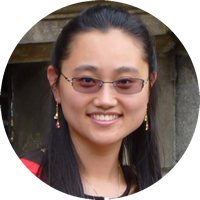 Xinyi Wan
Poster title: Sustainable SynBio solutions for detecting water contaminants

Xinyi is a postdoctoral research associate at the Centre for Synthetic and Systems Biology in the University of Edinburgh. She obtained her PhD in the group of Prof Baojun Wang in 2019 at the University of Edinburgh, where she was using Synthetic Biology tools to create, optimise and implement whole-cell biosensors for the environment. She has developed several generic gene circuit regulation tools to improve biosensors' performance, and created a low-cost and user-friendly microbial sensor array to detect water contaminants such as arsenic. She is now in the group of Prof Chris French and is currently interested in adapting transcription-translation and transcription-only cell-free biosensors into low-cost and sustainable sensor platform for both environment and healthcare. She would like to study novel microbial biosensors in the future to achieve more practical biosensing needed for the environment and healthcare.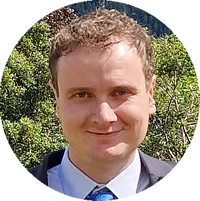 Killian Gleeson
Poster title: Linking water quality sensors in distribution systems

Killian is a PhD student at the University of Sheffield, sponsored by Siemens UK as part of the EPSRC's Water Infrastructure and Resilience (WIRe) Centre for Doctoral Training. Killian comes from a strong engineering background, with a BEng in Mechanical Engineering from University College Dublin and a MSc in Environmental and Energy Engineering from the University of Sheffield. He also has over 3 years of industry experience working as a data analyst for Nprime Limited, a company specialising in instrumentation and data acquisition services. Killian's interests lie in developing practical analytic solutions that use sensing technology to address real-world engineering challenges. His PhD is entitled 'Decoding Distribution Data' and is an investigation into what sort of actionable information can be extracted from high resolution water quality monitoring within drinking water distribution systems.
Supporting Trade Associations