WWEM 2018 - SWAN Workshop: Embracing a Digital Transformation
Click here to register for workshop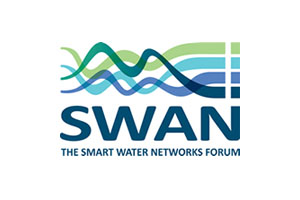 The Smart Water Networks Forum (SWAN) is the leading hub for the smart water sector. SWAN brings together key players in the water sector to collaborate and accelerate the use of data-driven solutions in water and wastewater networks worldwide.
By attending the SWAN Workshop on Nov. 21st, participants will be able to:
Gain insights on the most pressing, water service challenges
Learn about the latest, integrated smart water and wastewater solutions
Hear real-life, water company case studies and best practice experiences
Directly engage and network with water company and industry leaders through interactive roundtables
Don't miss the chance to learn about the future of water and IT and current pioneers embracing a digital transformation. To confirm your attendance and/or to learn more about the program, please contact Shirley Ben-Dak at email shirley@swan-forum.com.
SWAN Members and partners are also invited to exhibit and join the Smart Water Pavilion during WWEM at discounted rates. Please contact David Hellyer to learn more about this opportunity: david@ilmexhibtions.com