WWEM 2018 - SWAN Workshop: Accelerating a Smart, Resilient Water Future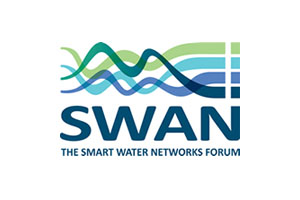 The Smart Water Networks Forum (SWAN) is the leading hub for the smart water sector. SWAN brings together key players in the water sector to collaborate and accelerate the use of data-driven solutions in water and wastewater networks worldwide.
By attending the SWAN Workshop on Nov. 21st, participants will be able to:
Gain insights on the most pressing, water service challenges
Learn about the latest, integrated smart water and wastewater solutions
Hear real-life, water company case studies and best practice experiences
Directly engage and network with water company and industry leaders through interactive roundtables
Don't miss the chance to learn about the future of water and IT and current pioneers embracing a digital transformation.
SWAN Members and partners are also invited to exhibit and join the Smart Water Pavilion during WWEM at discounted rates. Please contact David Hellyer to learn more about this opportunity: david@ilmexhibtions.com
SWAN Workshop: Agenda - Wednesday 21st November
Chaired by Bob Taylor, Engineering Director at Portsmouth Water & SWAN Utility Advisory Group Member
Time
Presentation
1:30 - 1:40
Session Opening by Bob Taylor, Engineering Director at Portsmouth Water
1:40 - 2:30

Leveraging Digital Solutions to Tackle Water Loss

Moderated by Amir Cahn, Executive Director - SWAN Forum

Panelists:

David Kenny, Global Sales Director - i2O
Phil Tomlinson, Commercial Director - Metasphere
Robin Bell, COO - Inflowmatix

2:30 - 3:20

Source-to-Source Smart Water Management

Moderated by Richard Foster, Senior Water Network Engineer - WRc plc

Panelists:

Jonathan Adler, Commercial Manager - Aqualogic
Mark Hinton, Director of Operations (Software) - Servelec Technologies
Tom Woolley, Aquasuite's Business Development Director - Royal HaskoningDHV

Coffee Break & Networking (3:20 - 3:50)
3:50 - 5:00

Interactive Roundtables

In this age of digital transformation, how can we ensure that our data is accurate? Hosted by Mike Bishop, Director of Operational Services - Welsh Water
What is the role of collaboration along the supply chain? Hosted by Andy Smith, Regional Optimisation Manager - Anglian Water
What is the best way to bring about utility culture change? Hosted by David Smith, Asset Management and Production Director - Bristol Water
What role can SMART networks play in the management of major operational incidents? Hosted by Martin Doherty, Head of Service Improvement - South West Water
How do SMART networks contribute to improved resilience? Hosted by Jez Downs, Supply System Strategy Manager, Integrated Planning - Southern Water

5:00 - 5:20
Roundtable Recap by Table Representatives
5:20 - 5:30
Session Summary by Bob Taylor, Engineering Director at Portsmouth Water
Supporting Trade Associations