WWEM 2021 - Scientific Committee
Conference topics are :
Process Monitoring
Laboratory analysis
Current and Future regulation
MCerts
Gas detection
Field testing
Portable instruments
Operator Monitoring
Data acquisition
Odour monitoring and treatment
Big Data, Online monitoring
Flow/Level Measurement
Leak Detection
Pumping solutions
Control and Instrumentation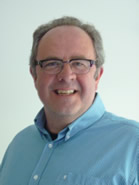 Name: Tom Lynch
Position: Chairman of WWEM Scientific Committee
Country: United Kingdom

About Tom Lynch: Tom Lynch is an independent analytical consultant with over 37 years experience in analytical chemistry in the Petroleum industry. He is currently a consultant editor for International Environmental Technology and Petro Industry News and is a member of the Editorial Advisory Board of LC-GC Europe.

Tom has published over 35 citable papers, 4 book chapters and has given over 70 presentations at conferences. He is a member of the International Organising Committee and Co-Chair of the Scientific Committee for the HTC-15 conference in Cardiff in January 2018. In 1997 he received a BP Chairman's Award for Innovation and in 2003 was awarded the Silver Jubilee Medal by the Chromatographic Society. In 2011 was awarded a Certificate of Appreciation for Outstanding Work in leading the Energy Institutes rapid response task force to develop a reference method to measure trace biofuel contamination in Jet Fuel.

Tom is a Chartered Chemist and a Fellow of the Royal Society of Chemistry (RSC) where he was also as a past Vice President of the RSC Analytical Division and a past Chairman of the RSC Separation Science Group.

In his spare time he enjoys sailing and is a fully qualified Offshore Yachtmaster.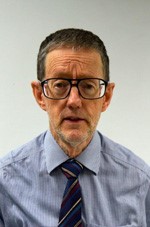 Name: Clive Thompson
Position: Chief Scientist
Company: ALS
Country: United Kingdom

About Clive Thompson: K. Clive Thompson obtained his degree (Chemistry) and Ph.D. (Analytical Chemistry) from Imperial College and is Chief Scientist at ALS, Life Sciences UK on a part-time basis.

Clive is a Fellow of the following organisations: - Royal Society of Chemistry; Chartered Institute of Water and Environmental Management; Water Management Society; Institute of Food Science and Technology; and Royal Society for Public Health. He is also an RAE sponsored Visiting Professor at East London University (Water Engineering). He is active in a number of BSI, CEN and ISO groups and has helped to organise a significant number of UK and international conferences on a wide range of topics;

(e.g. see: - www.goodreads.com/author/show/6926321.K_Clive_Thompson )

He has published over 60 peer-reviewed papers; edited a number of books and was awarded the 2003 Society of Chemical Industry (SCI) Environmental Medal. He has been involved in the development of new methods for chemical and microbiological analysis for food, water and the environment.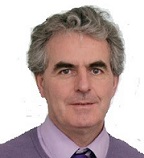 Name: Graham Mills
Position: Professor of Environmental Analytical Chemistry
Company: University of Portsmouth
Country: United Kingdom

About Graham Mills: Graham Mills has been Professor of Environmental Analytical Chemistry at the University of Portsmouth, since 2008 and has over thirty-five years experience in the field. His main research interests are in monitoring water quality and measurement of organic pollutants particularly by the use of passive sampling techniques. Other areas of interest include development of novel sample preparation methods in analytical chemistry, use of high-field NMR in environmental toxicology and fate of pharmaceutical residues in the aquatic environment. He sits on two Royal Society of Chemistry Committees (Separation Science Group and Water Science Forum) that are related to these research activities.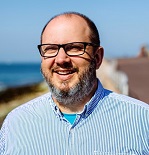 Name: Gary Fones
Position: Professor of Environmental Aquatic Chemistry
Company: University of Portsmouth
Country: United Kingdom

About Gary Fones: Professor Gary Fones joined the University of Portsmouth in 2006 as a Senior Lecturer in Marine Biogeochemistry and was promoted in 2013 to Reader and in 2017 to Professor of Environmental Aquatic Chemistry. He has a PhD in environmental analytical chemistry and is a Fellow of the Royal Society of Chemistry, the Editor-in-Chief of the journal 'Continental Shelf Research' and is a core member of the NERC Peer Review College. His main research interests are water and sediment quality monitoring using in-situ passive samplers for trace metals, nutrients and polar organic contaminants. Other research interests include trace metal and nutrient sediment water interactions (including sediment resuspension), benthic fluxes, transformations and benthic-pelagic coupling. He works closely with a number of UK water supply companies on integrating passive sampling monitoring into their catchment management strategies. He joined the Royal Society of Chemistry Water Science Forum in 2017 as Co-Editor of the WSF newsletter and is secretary of the WSF programmes committee.

Name: David Megson
Position: Associate Director of the Ecology and Environmental Research Centre
Company: Manchester Metropolitan University
Country: United Kingdom

About David Megson: Dr David Megson is currently a Senior Lecturer in Chemistry and Environmental Forensics, and the Associate Director of the Ecology and Environmental Research Centre at Manchester Metropolitan University (UK). He also works on pollution litigation cases as a Senior Environmental Consultant at Chemistry Matters (Canada).

David investigates sources of legacy and emerging persistent organic pollutants and monitors them in the environment using advanced analytical techniques including multidimensional chromatography and high resolution mass spectrometry. Much of David's research has an environmental forensics aspect which involves identifying the sources of contamination, transport pathways and magnitude of exposure. His current research group includes 7 PhD students (3 as DoS) and he has attracted over £1 Million of research funding since his appointment in 2016.

David currently sits on committees for the Royal Society of Chemistry (ESED & INEF), British Mass Spectrometry Society (EFASIG), British Standards Institution (BSI) and International Organization for Standardization (ISO). He has a H-index of 11 and his work has received over 300 citations. He has organised 10 international conferences, published 23 peer reviewed manuscripts, 4 book chapters and acted as editor for 8 books and journal special issues.