Leading Indian CEMS manufacturers and designers set to grace CEM 2019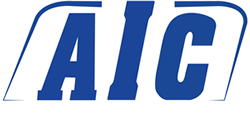 Analyser Instrument Co. Pvt. Ltd. is one of the largest CEMS manufacturers serving the Indian market with orders of 200 CEMS recently executed in addition to systems for process, emission and environmental monitoring.
Their range of products include a hot extractive CEM system using Fuji gas analysers and a dilution extractive CEM system using Ecotech gas analysers. The company offers TUV approved analysers and systems fully compliant with CPCB guidelines.
AIC has more than 40 years of experience in gas and water analysers and systems. Typical recent customers include refineries, cement plants, power plants and fertilizer plants.
50 people are located at a manufacturing, testing and service facility at Kota, Rajasthan, and a team of 20 engineers provide service from locations across India (Durgapur, Guwahati Ramagundam, Panipat and Vindhyachal).