Laboratory Furnaces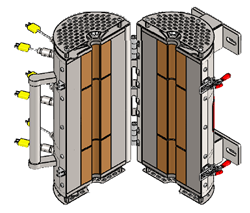 Through a broad experience, Electra heating elements & systems is able to design and produce a variety of furnaces, able to reach temperatures up to 1.800°C!
Given our choice of only A-grade heating materials, insulation and furnace casings, we are not only standing for a long life time but also a sustainable solution is guaranteed.
We design and produce split-, tube- and chamber furnaces according customer requirements. Some examples of applications are fuel analyses, ground analyses and catalytic purposes. Our furnaces can be supplied complete with cable and thermocouples.
Do you want to learn more? Meet us at Peftec booth 34 or contact us directly!