Mineral Insulated heating cable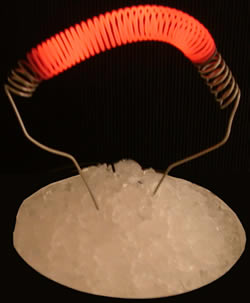 As Elicra heating elements & systems is partner of ThermSys GmbH, we offer a wide range of custom-build mineral insulated (MI-) cables and signal cables. We are able to supply tailor made solutions e.g. hotplates, vaporizers, Gas Chromatographic(GC) / Mass Spectrometric (MS) transfer lines and PTV injectors.
We use stainless steel sheath for temperatures up to 700°C or Inconel 600 sheath for temperatures up to 1.000°C.
We supply heaters in a diameter range of 0,5 mm up to 6,5 mm.
Special alloys like AiSi310S, Inconel 625, Inconel 800 or others can be offered on request.
Our experienced engineers and technicians develop sophisticated solutions based on your specifications and concepts, using the latest tools available.
Do you want to learn more? Meet us at Peftec booth 34 or contact us directly!