New XRF autosampler to be showcased among other leading X-ray technology at PEFTEC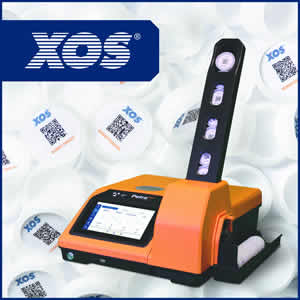 XOS will showcase the recently-released Petra MAX Autosampler. Intended to improve workflow and efficiency over traditional carousel automatic sampler systems, the Petra MAX Autosampler is the first XRF benchtop autosampler with sample tracking and continuous flow. While standard XRF cups can still be used, the X-ID sample cups include a unique QR-code that is scanned before being loaded, and then scanned again in the measurement chamber to ensure samples are paired with their measurement parameters, helping to eliminate data errors from manual data entry.
The Petra MAX Autosampler's release was paired with a Gen 4 software upgrade. This upgrade boasts preset measurement configurations, a streamlined custom calibration setup, enhanced LIMS compatibility, and additional matrices – water and catalysts. Visit Stand 29 for a product demonstration and to discuss your application needs with XOS experts.
Visit xos.com/PetraAS to learn more.