Solutions to dust, noise and vibration monitoring on show at PEFTEC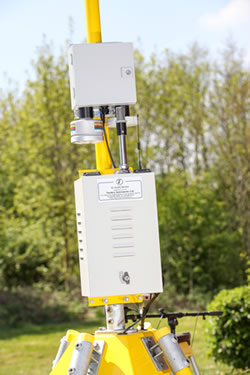 Turnkey Instruments Ltd. design and manufacture a range of easy-to-use dust monitors created to continuously measure and record the concentration of airborne particles. The instruments feature two modes; in environmental mode they can simultaneously monitor the concentrations of TSP, PM10, PM2.5 and PM1 particles, while their workplace mode monitors the inhalable, thoracic and respirable fractions. In addition, they all include a data logging feature.
Every product includes a proprietary nephelometer, designed and produced by Turnkey, that analyses the individual particles of an air sample as they pass through a laser beam; the particles are then collected on the reference filter. This advanced technology allows fractions to be determined at concentrations up to several mg/m³.
Turnkey's product range includes DustMate, Osiris and Topas. DustMate is a hand-held detector, ideal for short term sampling and is highly effective for monitoring air quality within buildings and clean rooms. Osiris is a small and compact instrument designed to study particulate monitoring on a short to long term basis, used to determine exceedance areas, while Topas is a fixed station monitor designed for long term installation. With Topas/Osiris, several sites can be linked together to form a larger monitoring system, controlled by a web server, using the 3G and 4G data network.
Additionally, Turnkey's latest noise monitor, i-dB & iVIBE can be used with both Osiris and Topas to create a full site monitoring station, designed to monitor both dust and noise and vibration emissions to meet all regulations.