A new benchmark in combustion analysis technology awaits visitors to PEFTEC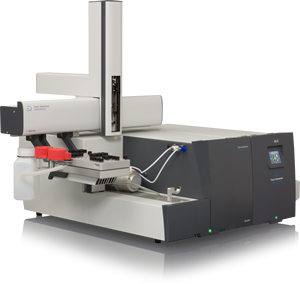 Trace Elemental Instruments B.V., designs, develops, manufactures, markets, sells and supports a range of laboratory equipment for industrial, petrochemical and environmental applications. The company was founded in 2009 and located at the former manufacturing site of Euroglas B.V., Thermo Euroglas and Thermo Fisher Scientific in Delft, The Netherlands. After the cessation and Thermo's move to Cambridge, former R&D employees formed a new independent company: TE Instruments B.V.
TE Instruments have introduced a full range of combustion analysers and accessories, dedicated to handle all sorts of samples according to ASTM methods and other international standards. Besides combustion analysers, a variety of complementary sample introduction and pre-treatment systems are part of their offering. The highly innovated fifth generation technology combustion analysers sets a new standard in the industry.
Over the past few years there has been significant growth in their key markets; Industrial (TN/TS/TX) and environmental (TOC/AOX/TOX/EOX/POX). Product marketing is globally covered through direct customer support and distribution agreements in over 60 countries. TE Instruments work with global key accounts, turn-key providers and international research institutes. This provides the opportunity to establish global demonstration and application sites.
Together with distribution partners, TE Instruments assist you with the best support, services, parts and consumables, especially designed and selected to secure the most accurate performance of your elemental analysis for years to come.