Air and waste solutions for refineries to feature at PEFTEC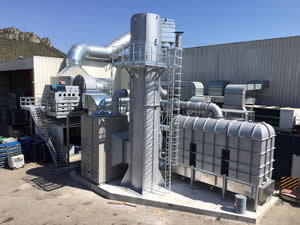 Tecam Group will present its environmental technology for exhaust air treatment and waste incineration for the petroleum and refining industry.
Tecam Group specialises in the supply of: oxidisers (regenerative thermal oxidisers -RTO, regenerative ratalytic oxidisers -RCO, adsorption systems (zeolite rotor-concentrator, active carbon filters), gas cleaning systems (DeNOx systems, selective non-catalytic reduction –SCR or SNCR, scrubbers -wet, venturi, and particle separators
The group also supplies energy recovery systems, heat exchangers, steam turbine electricity generators, as well as Industrial waste incineration plants, and Waste-to-Energy.
Turn-key technology solutions are provided, managing the whole project from the phases of design, assembly, installation, commissioning and maintenance service.
Technical experts will be available explaining how Tecam Group's technology can provide the latest solutions for VOC emissions abatement and industrial waste incineration.