FT-IR performance enhanced by Oysters and Pearls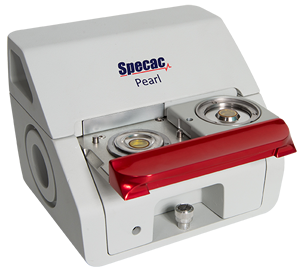 Specac is a high-quality manufacturer of FTIR accessories and sample preparation products that also designs new and innovative solutions.
Specac's spectroscopic accessory products cover a range of techniques, including ATR, diffuse reflectance, specular reflectance and transmission. They also produce a wide range of laboratory sample preparation products for making pellets, discs or films.
The Specac Pearl spectrometer accessory is drastically changing how liquid is analysed using FTIR transmission spectroscopy.
The liquid cell, also known as 'Oyster Cell', is easily opened, changed and cleaned, allowing fast measurement of liquid sample of various consistencies with minimal preparation.
Samples can be introduced with a pipette or syringe and there is minimal mess or fuss.
Recently, Specac analysed olive oil using the Pearl FTIR liquid accessory. A calibration curve was established, determining the % of sunflower oil against absorbance for future readings.