Smarter product development begins with the smarter petrochemical and material testing solutions to be demonstrated at PEFTEC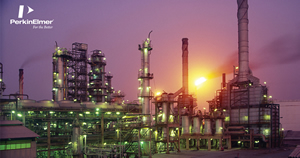 From raw materials to finished products, and throughout sample preparation, analysis, reporting, and service and support - PerkinElmer's comprehensive portfolio of industrial analytical solutions is designed to fuel your laboratories with the highest accuracy, sensitivity, reliability, and ease of operation to meet your product and regulatory demands.
The company's wide range of advanced tools for the identification, testing and analysis of petrochemical products, polymers, chemicals, and environment will provide your company a full spectrum of results including; chromatography, spectroscopy, elemental analysis and hyphenation technologies.
Listen to the presentation "Detection of corrosive gases in live pipeline products" at PEFTEC. Analytical and monitoring data is essential for efficient process control, regulatory compliance, risk management and for informed decision making. Please bring your questions to Stand 79.