Improve traceability and profitability in fuel testing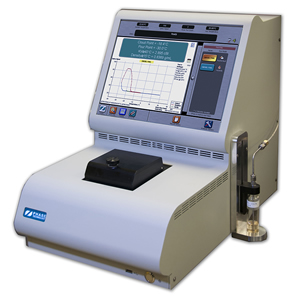 Optimus Instruments proudly introduces the Phase Technology DFA-70Xi, A 4-in-1 diesel analyser measuring cloud point (ASTM D5773), pour point (ASTM D5949), kinematic viscosity (ASTM D7945) and density (ASTM D4052).
Discover the DFA-70Xi analyser together with various other fuel analysis instruments at the Optimus Instruments/PAC booth at PEFTEC 2019. Visit Optimus and discover the OptiCOLD product line for cold behavior testing, the OptiFuel FTIR multi-parameter analyser and of course the brand new ElemeNtS total elemental combustion analyser.
Additionally, European Lab Services (ELS) is pleased to announce they are fully capable of performing verification for this instrument according to ISO 17025.