All of your emission monitoring needs on one stand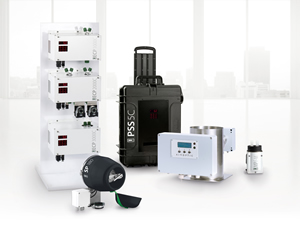 M&C TechGroup provides the "all from one source" offer for your specific emission monitoring, process control and analysis applications. M&C have new high-performance products from the fields of probes, coolers, pumps, portable gas conditioning, analysers and laser spectroscopy. Their products are certified and approved according to the relevant standards. They also offer special explosion-proof sampling and conditioning products that are certified according to ATEX standards.
Furthermore, M&C are pleased to present a new tunable multi-gas laser analyser for process control. You are also welcome to attend a seminar presentation on this topic.
The team of M&C Tech Group looks forward to welcoming you at stand 38 where their engineering experts will be pleased to learn more about your applications and advice you on the most suitable solutions for your specific needs.