On-line analyser for real-time monitoring of water content in glycols, and alcohol and ether in gasoline to be showcased in Rotterdam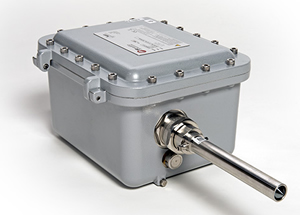 Keit will display the rugged IRmadillo on-line analyser. Providing visitors with an opportunity to learn more about the IRmadillo's ability to measure glycol dehydration process in real time, Keit's CEO, Dan Wood will present a seminar on Wed, 22nd May (12:00-12:30pm, Room 8). Keit, an innovator of process analytical technology, also recently announced improved capability of its rugged IRmadillo FTIR spectrometer to monitor alcohol and ether concentrations in gasoline, as per ASTM D5845, yet in real time. Designed to be rugged and vibration tolerant, the IRmadillo is a powerful industrial monitoring solution.
Visitors can see the IRmadillo in action at the stand, hear from the leadership on the changes Keit is making in process analytical technology, and learn about the improvements it brings to manufacturing processes in the petrochemical sector.