Innovative analytical solution to be unveiled at PEFTEC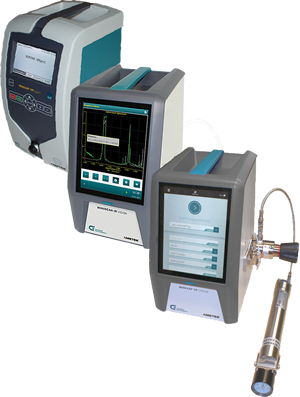 Grabner Instruments will showcase its latest innovative technology for the Vision analyser line at PEFTEC 2019.
A unit of AMETEK Inc., Grabner Instruments built its reputation with instruments for vapour pressure and flashpoint testing. In 2016, the company introduced MINIVAP VP Vision, the first vapour pressure analyser to demonstrate repeatability of less than 0.2 kPa. Due to its exceptional performance in hot and damp climates, MINIVAP VP Vision has become a staple in mobile laboratories worldwide.
In 2017, Grabner expanded the Vision line with the FTIR fuel analyser MINISCAN IR Vision. MINISCAN IR Vision uses a sample of just 3mL to determine octane and cetane number, distillation and vapour pressure according to the ASTM E1655 standard. MINISCAN IR Vision also counts more than 100 pre-configured parameters for the analysis of fuel blends.
Grabner's Vision line is built upon the COCKPITTM Software, a solution that connects measuring instruments to one another, to business networks and to the cloud. Besides the Vision line, Grabner Instruments offers a mini-distillation apparatus, the MINIDIS ADXpert which performs according to the ASTM D7344 standard for true atmospheric distillation. The instrument's results match D86, ISO 3405, IP123 and DIN51751 extremely well.
In 2018, MINIDIS ADXpert was approved for diesel and jet fuel specifications ASTM D975 and ASTM D1655, respectively. PEFTEC visitors will have a chance to witness the next step in Grabner Instruments' continuous strive for accurate, reliable and state-of-the-art analysers.