Elemental analysis specialists head to Rotterdam to show off their analytical instrumentation that meet the stringent requirement of refineries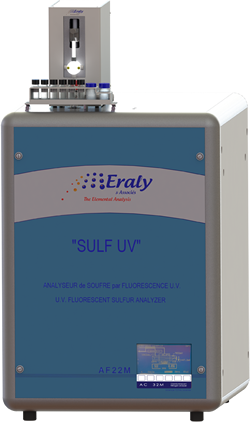 ERALY & Associés is an innovative company specialised since 1972 in the design, manufacture and marketing of elemental analysers and laboratory furnaces for industry and research. This includes a sulphur and/or nitrogen analyser for petroleum products, solvents, oils, synthetic products, water, LPG, gas, etc., and total chlorine measurement in petroleum products, minerals, used solvents, fuels, waters, cement, waste, coals, plastics, oils, chlorinated PVC, cokes, tar, sediments, plants…and AOX, POX, EOX….
Developed in collaboration with the TOTAL Research Center, the company's sulphur analyser meets all the demands set by oil refineries. The participation of end-users in its design ensures its performance, robustness and ease of use.
From trace levels 30 ppb to about 10%, this analyser with its UV Fluorescence detector is the best for the measurement of low, medium and high concentrations of sulphur.
For customers with fewer samples, the Mini-Auto Sampler has a tray with up to 6 positions; enabling customers to only purchase that which they need.