Find out how to overcome your most difficult heating challenges at PEFTEC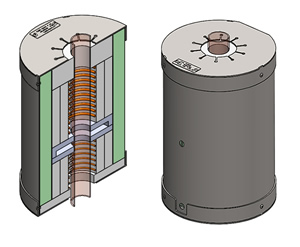 Elicra heating elements and systems has over 30 years of experience in designing and producing high performance micro and medium size tube furnaces for all types of elemental combustion analyses. In close cooperation with the customer Elicra's products reach the highest standards in terms of reliability, repeatability and accuracy. The best temperature profile is accomplished by using multiple heating zones in temperature ranges from 20°C up to 1800°C. Elicra's turnkey solutions are manufactured in their factory in Nijkerk, the Netherlands.
Customers looking for a supplier that is able to help you with the most challenging heating tasks with the highest demands on size and performance should consider Elicra.