GC Solution for the sampling and analysis of liquefied gases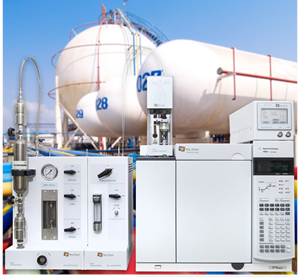 The analysis of impurities and contaminants in liquefied gases is an analytical challenge. Current test methods are labour intensive and present a safety risk. Da Vinci has developed the Liquefied Gas Injector: an alternative and fast GC method which features a direct injection of the liquefied gases and eliminates the need for sample evaporation.
The Liquefied Gas Injector (LGI) method has been standardised in ASTM D7756 and EN 16423 for the analysis of oily residues in liquefied petroleum gases by GC. Adapting the hardware setup allows extension of the analysis of oily residues in LPG to a wider application range, such as Sulphur compounds and elemental sulphur additives. The LGI includes a pressure station to maintain the liquid sample in a liquid phase under constant pressure during the injection. This enables a representative sample injection.