Leading ambient and occupational air quality services to be showcased at AQE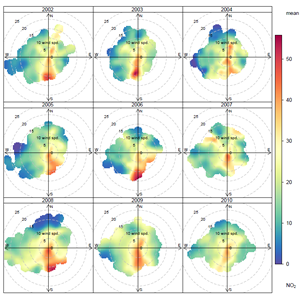 DustScan Ltd rebranded itself in 2017 to reflect its growing expertise in the Air Quality sector and launched a new website to promote its expanding services. Come and meet them on stand 75 to find out more.
With the appointment of Ayan Chakravartty as Technical Director and Satty Jandu as Principal Air Quality Consultant, the firm's technical understanding of air quality, odour, transport and carbon assessment matters have complemented its existing expert dust monitoring and assessment knowledge.
The monitoring services offered by DustScanAQ are also expanding; MCERTS accredited, real-time, web-enabled ambient PM10/PM2.5 sampling equipment is now available for short to long term lease. The firm provides installation, servicing and data management and reporting services for dust, odour and air quality monitoring equipment. Occupational/workplace exposure assessment of asbestos, specific volatile organic compounds (VOCs) and fumes are now provided, in addition to assessments of dusts (including respirable crystalline silica (RCS)) and gases (such as CO and CO2).