Latest developments in particle measuring solutions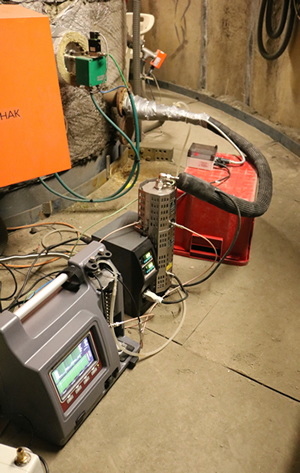 Dekati Ltd. has 25 years of experience in providing fine particle measurement solutions for emission measurements from various combustion sources. The company will exhibit particle measurement solutions in the CEM 2018 conference in Budapest - visitors to the stand will be able to learn about the latest developments in fine particle measurement technology. The stand will feature a range of sample conditioning and particle detection instrumentation for the measurement of <10µm particles from practically any source.
The highlights of the product line include the ELPI®+ product family that enables real-time measurement of particle size distribution in up to 500 size channels 6 nm-10 µm. The High Temperature version of the ELPI®+ allows direct measurement of up to 180 °C aerosol samples without the need to cool the sample. The High Temperature ELPI®+ is an ideal solution for both emission monitoring and optimization and development of the combustion process itself.
In addition to the ELPI®+ instruments, the Dekati® Product Line includes several other instruments for both particle detection and aerosol sample conditioning and dilution. Visit us in the exhibition area to learn more about Dekati® Measurement Solutions!