Callisto 100 - Fast CFPP tester for easy and precise results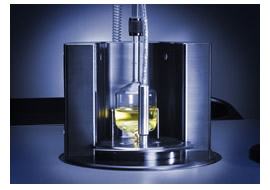 Anton Paar`s Callisto 100 is a fully automated, compact, stand-alone CFPP (Cold Filter Plugging Point) tester operated by touchscreen. It contains all required components according to the standard method. Testing and results are in full compliance with ASTM D6371, EN 116, EN 16329, IP 309 and JIS K2288. In addition, Callisto 100 can be used for manual cloud and pour point measurements.
For easy and intuitive operation, Callisto 100 comes with pre-programmed standard test methods and the possibility to create and store up to 90 individual user programs. The large color display indicates the sample and jacket temperature in real time and provides additional graphical information about the aspiration and back flow times.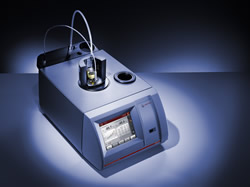 Thanks to contact-free infrared detection technology, Callisto 100 delivers excellent detection, even when the pipette is frosted, and there are no interferences by daylight.
To make the cleaning of the pipette as easy as possible, a programmable automated cleaning routine can be initiated at the push of a button.
For more information, join Anton Paar's seminar at PEFTEC (Measuring the Cold Filter Plugging Point with Callisto 100) on Wednesday, November 29, 11:00 – 11:30 am, room 8, or visit Anton Paar at booth 51